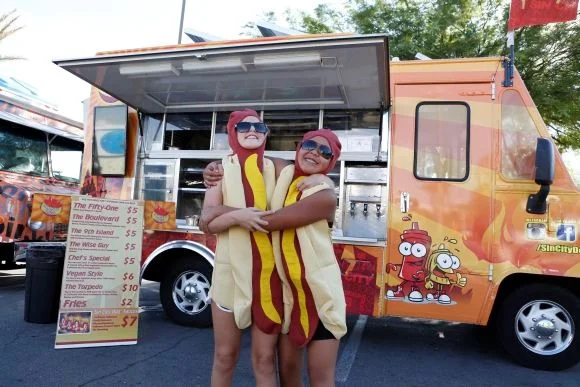 Mobile trucks have been on the rise for the past eight years or so now, and there are no signs that the trend would slow down. Hence with the number of food trucks increasing in the city, it is to your advantage to craft a new strategy for marketing your business.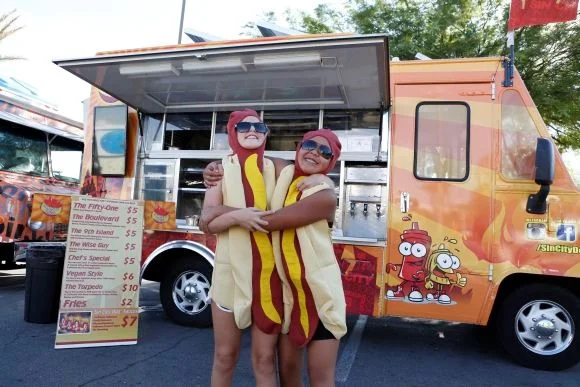 Whatever marketing strategy your company finally decides to adopt, two major things you must pay close attention to are; offering a quality meal that will make people leak their fingers and giving your customers a memorable experience through excellent service delivery.
Do know why this is important?
After all is said and done, that memorable experience is all that your customer will remember about your brand. It doesn't matter the industry you are in, this rule applies everywhere.
Why It's Easier to Retain an Old Customer than Attracting New Customers
The fastest way to grow your business is to close your business' backdoor. By that I mean blocking all the loopholes that can make you lose your customers to competitors.
Since I started my business, of which many have professed to be the best digital marketing agency, one key area I decided to pay close attention to is in the area of beefing up activities that will make customer retention easier.
Of all the strategies I have been applying, one that always come handy has been keeping a database of all the people that have done business with us.
I can't exhaust in one piece how keeping our customer database has contributed to our business growth but it's important you know that this is an awesome way to make remarketing to old customer cheaper and faster.
Attracting new customers has always remained a daunting task for business owners, but thankfully, today, almost all food truck vendors enjoy access to multiple platforms through which they can market their products.
How to Attract New Customers by Monitoring Your Competitors' Activities
Keeping a close eye on your competitors always helps.
Aside making it easier to understand customer needs from a different perspective, monitoring your competitors' activities will also help you to know what complementary product you should add so as to retain and attract new customers to your food business.
Additionally, you are more likely to come across new channel of marketing and advertising.
Remember familiarity breeds trust, therefore you must always stay one step ahead of your competition. Every living soul in the vicinity is your potential customer, henceforth ensure that they come across your brand every once in a while.
Advertise on channels your competitors are also using, especially if it's a popular one like Facebook. Don't stop at that. Keep your options open and also use unconventional ninja marketing strategies to penetrate other untouched territories.
If your competitors are delivering samples to your potential customers and you noticed it's something that can also work for you, do the same. I am not saying you should start copying your competitors word-for-word. No. Doing that can make you repeat their failure when it could have been avoided. Look for what can boost your business in unimaginable ways and replicate them.
Find Partners in Your Local Community
Teaming up with local businesses opens new corridors of opportunities. Since it's a WIN-WIN deal for both, it's indeed something you should try out.
You could team up with a nearby bar and provide catering services to their customers and in turn they will fulfill the beverage needs of your customers.
Partnering with local businesses opens your food truck business to new prospects, increase your chances of attracting new customers and makes it easier retain your old customers.
This is perhaps a primitive business strategy, but as long as it still yields result, we will continue to recommend it.
You could also provide catering services to a renowned business in the area; this is another way smart entrepreneurs create brand awareness in the area they do business and thus further boost your customer base.
How to Know If All Marketing Strategies Put in Place to Attract New Customers Will Work or Not
It doesn't matter if you crossed your "t" and dot your "i" if you fail at this particular one, you've failed at everything.
Guess what it is?
Quality!
If you are confident about your food truck business and people are loving it, you will definitely see an increase in the number of customers patronizing you every day.
Are you wondering how this is possible?
It's simply through word-of-mouth marketing.
Since we are living in an era of social media and people like to tell their buddies and family about their good experiences, so they will definitely share the food truck experience with their friends.
However, you need to be careful as it has been observed that people tend to share their bad experiences more than the good ones. So, if you fail to impress any of your customers, be ready for a nasty feedback.
Unhappy customers are always more vocal than the satisfied ones, therefore never compromise on quality as this could bring a serious dip in sales. And if you can get the satisfied ones to say something positive about your brand, frame it as one of your social proofs.
What strategy works better for you in attracting new customers to your business?