Many entrepreneurs don't pay rapt attention to worker safety. This is not because they are inhuman but because they have no idea how much it will cost their company when something goes wrong.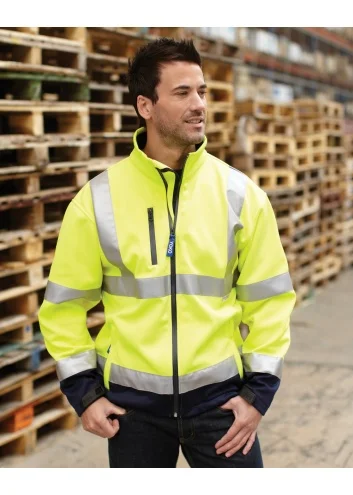 In the construction industry, to make sure you meet compliance or health and safety regulations, it may be necessary to wear high-visibility gear.
Take note of that if you are in the tech business or you know someone whose business revolves around technology.
This protective clothing must meet regulations and are usually used when workers are in areas of congestion.
It's crucial therefore that high-vis wear is stocked up from the employer perspective. This is because it can not only make the workplace a safer environment but it can potentially save lives and money as well.
If you still need to stock up, there are some great places to purchase high visibility jackets that enable staff to be smart and safe in the workplace.
Is it always necessary for workers to wear protective gear for visibility though?
Are there certain times of day or certain areas where it's needed more than others? This article will seek to uncover all…
When Are High-Visibility Jackets?
Whether you are a police officer, construction worker or an emergency response team member, you should always have your high-vis handy. Yes, you should because saving cost is what a profitable business is all about.
DURING DAYTIME
You might have thought high-vis was only needed during the night time when lights are off and it's harder to be seen. However, daylight visibility is of equal importance. It will also depend on the work environment, machinery or vehicles moving during any time of the day requiring staff to wear their jacket during the day too.
Why is it so important? Well, it can make a big difference. Studies show that someone wearing a high-vis jacket can be seen by drivers at a distance and increases the driver's reaction time.
This means accidents are lessened as the individual stands out from the background instead of blending in.
AT DUSK OR WHEN THERE IS POOR LIGHTING
If there is low light visibility, this is the prime time to wear a high visibility jacket.
This might require a higher reflective material or brighter colour to be used compared to daytime but is still equally if not more important.
Employers will often provide staff with different classes of jackets depending on the environment they are working in.
THE BIGGER PICTURE
It's also important to realize you don't need to be working around dangerous machinery or lots of vehicles to be required to wear one. In fact, building repair staff, window cleaners on ladders and cyclists are all people who would benefit from a hi-vis shirt.
The best thing to do is be aware of your surroundings and ask yourself, would you benefit from wearing one. Putting in the little effort to purchase a high-vis jacket can be well worth it by making it much easier for you to be spotted.
As you can see, there is no specific time of the day that is most important for a high-vis. It's a great safety measure that is simple and available to a large amount of workers, so it's well worth the investment.