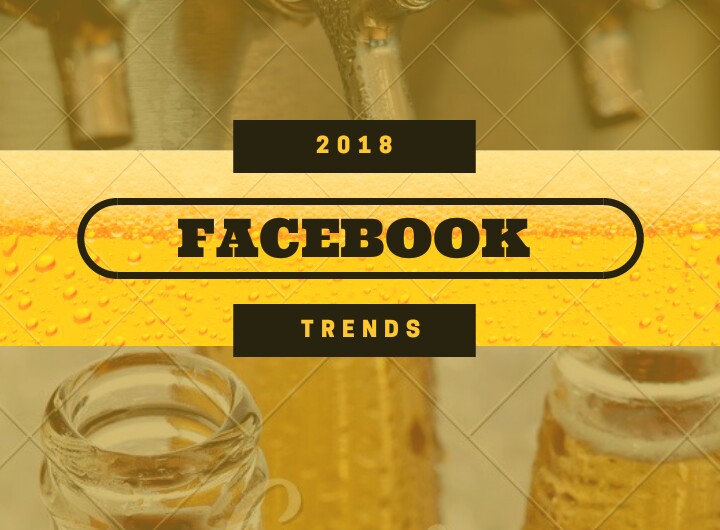 Are you a blogger?
Do you have a social media account in any of these platforms, Facebook, Instagram, Twitter, LinkedIn or Pinterest?
Do you communicate with your readers through social media?
If your answer is yes to any of these questions above then you need to pay rapt attention to what I am about to share with you here. It's all about the 2019 social media trends and what bloggers and internet marketers should watch out for.
Towards the ending of every year, social media gurus or social media marketing agencies make predictions as to what the future of social media holds for all of us that are into content creation.
Though they don't often get this prediction 100% correct but in their attempts to shoot for the star, they always land in the moon.
Well, that's not bad at all, at least their predictions have always given us a head start in hacking the growth of any unique business idea that we conceive.
In our post today, I'm focusing on 2019 Facebook trends for bloggers and internet marketers that want to add an extra digit to their income, bloggers that want to boost their social influence and become literally omnipresent on all Facebook and Twitter, and bloggers that want to beat popular competition and become their own competition.
If you aren't aware of where the 2019 social media trends are shifting to, now is your best moment to learn it for FREE.
Let's dive in.
2019 Facebook Trends 1: Steal the Show by Knowing What Product Different Social Networks Are Promoting
There's no better surefire way to knowing what's going to fly in terms of social media growth and influence on our businesses than paying keen attention to what those social networks are promoting.
If I may ask you, who's in a better position to explain a product feature: is it the manufacturer or the consumer?
I'm sure you know it's the manufacturer. Right? So, it's in your best interest as a blogger to keep a close watch on what Facebook, Twitter, Instagram, Pinterest or LinkedIn is promoting at every given period.
In case you have no idea of how to monitor this, here's what you should:
Make a research to find out all the products Facebook, Twitter, Instagram, etc have. List them out.
Interact with those products and articles written about them and in few minutes, their re-targeted ads will find you on Facebook.
Use Turbo Ad Finder to see only Facebook ads on your account. Turbo Ad Finder is a Chrome extension toolbar you can install in your toolbar to enable you see only ads when turned on.
Whatever they are promoting is the new sexy in growing your brand and business if you steal the show and take advantage of that.
2019 Facebook Trends 2: Facebook Messenger Bot and Audience Network Will Receive Massive Patronage
In 2019 social media growth, brands will start investing more to master how to grow their business using chatbot (an artificial intelligence software that helps you communicate with your list seamlessly, even in your absence by studying their behavior).
So, if you learn how to setup a messenger bot and you know how to ask for what you are worth, you will be making a shit load of money. In fact, companies; large and small will line up to offer you their money in exchange for your service.
How about Facebook Audience Network, FAN?
Though it's been around since October, 2014, but it is going to receive a massive patronage in 2018.
The future of social media in 2019 as we observed is that more bloggers using WordPress will try to consider Facebook Audience Network, especially those that Google AdSense and other advertising networks have not been favourable to.
So, setting it up is no easy feat but if you can put in the effort to set it up and connect your WordPress blog to it, you will enjoy it.
Personally, I discontinued mine after I realized it was stealing traffic to my blog, thereby reducing my AdSense earnings. However, I'm definitely going to give it a shot in the coming year. Will you join me?
2019 Facebook Trends 3: Top Brands Will Start Investing in Infleuncer Marketing Like Never Before
The tendency of Facebook drastically reducing the reach of business pages will likely be quite alarming in 2019. This in essence will force majority of these brands to start throwing a few grands into advertising and those that can't compete at that level will have no alternative than using influencer marketing.
If you have a blog or own a platform you can call your own, things like a huge messenger list, email list, Facebook group, etc. 2019 is your best bet to profit from them because a lot of brands will be begging you to work with them so that they can save cost and reach their desired audience through you.
In 2019, we shall be massively investing into our Facebook group community, The Excellent Entrepreneurs' Network (TEEN). There I will take more time to interact with our audience like we've never done in the past.
2019 Facebook Trends 4: Video Content Will Continue to Receive More Engagements on Social Media
In case you don't know, permit me to inform you that Facebook video advertising is what businesses are using to capture the attention of their target audience very quickly. This is primarily because customers feel more connected to a product or a brand when they watch it in video than when they read about it.
One of such kind of videos that trends really well are videos with text. This type makes it easy for your audience who mute their sound (to save data or lessen distraction) to still get the message you are trying to pass across.
In April 2016, while announcing the new Facebook Live feature that enables anyone with an updated version of Facebook to stream live from their timeline, Mark Zuckerberg told Buzzfeed News that he, "wouldn't be surprise if you fast-forward 5 years and most of the content that people see on Facebook and are sharing on a day-to-day basis is video."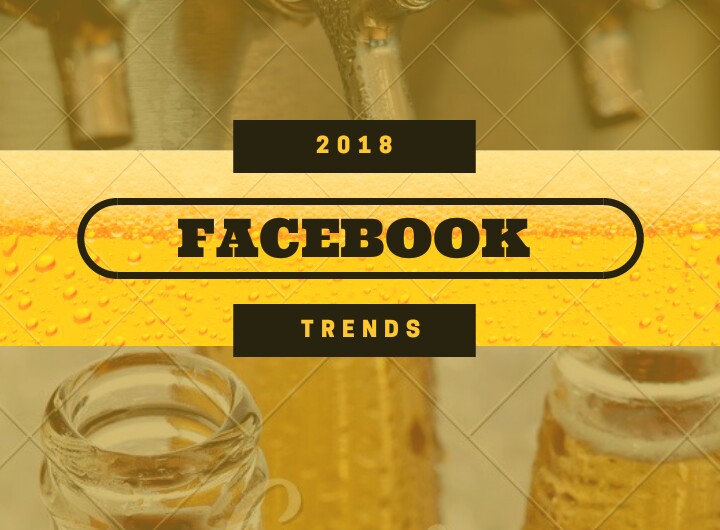 This is no less the reason why they have tweaked their Facebook Algorithm called edgeRank to favour videos over photo and text contents.
The growth of Facebook Live and the giant company's interest in it has made them enable a feature that gives you the option to invite someone to stream live with you.
In 2019, there will be an explosive social media growth in the ways people use this feature in marketing, webinars, conferences, academic lectures, etc.
As a blogger or small business owner, don't wait to be lectured on how you can utilize this awesome Facebook feature to grow your brand.
2019 Facebook Trends 5: Viewing a Facebook Page's Advertisement Will Likely Be Made Available Worldwide in 2019
Facebook Inc. on their news site announced that in their goal of being transparent on the adverts ran by brands on their platform, people can now view ads any Facebook page has running.
How this works is that by looking at active ads, you can see all ads that are being promoted by the page at the moment, irrespective of whether the ads is targeted to you or not.
Currently, it's only available to all Facebook ads targeted to Canada users. Only Facebook users in Canada can see this at the moment. But we are believing it will be available worldwide in the coming year, 2019.
While this is a good idea, as it helps to foster transparency, but the truth is that it will be abused by many. I said that because it will result to loads of content theft.
So many bloggers and internet marketers will tend to steal product ideas and easily grab ideas from your running ads irrespective of how hard you try to keep it away from them by not promoting directly from your timeline.
Small business owners in the e-commerce sector who do everything to keep their adverts and funnel away from competitors will be hardly hit by this new Facebook development. Of course, the effect won't be much anyway because Twitter has long implemented this transparency policy.
2019 Twitter Trends:
Twitter As a Micro blog Will Receive Explosive Growth
We got a jaw-dropping news on the 7th of November, 2017 that after a month of testing, Twitter has finally decided to increase their tweet character limit to 280, which is double of what it used to be in the past.
While so many people, including myself had critiqued this decision, I have come to the conclusion that small business owners, including bloggers will have more to do with Twitter in 2019 than ever before. Its functionality as a microblogging platform will be largely utilized by bloggers.
The 2019 social media trends for bloggers is a huge one that Twitter will not be downplayed on by any content creator that desires to get more blog traffic. Within this 280 characters, bloggers can create as much content as they want to help them press their ideas home with suitable hashtags.
Conclusion
There will be explosive increase in traffic coming from social media in 2019. So, if you want to see your blog grow, if you want to see your income grow and if you want to spend more time with the people that matter most to your life, like your family without your income being affected, then you must pay rapt attention these 2019 Facebook trends and Twitter trends too.
Got some more ideas you think will trend in 2019 for small business owners? Share with us in the comments below.