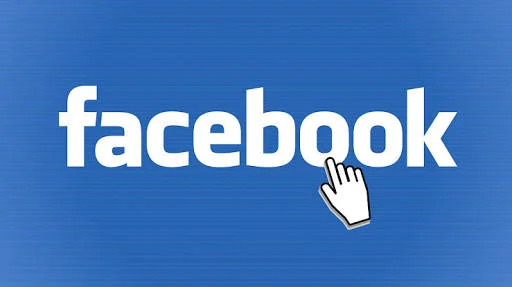 Are you aware that over 2 billion people use Facebook every month to connect with their friends, families and brands that matter to them?
Another shocking statistics you probably may not have heard is that no fewer than 1.2 billion 'freaking' human beings with flesh and blood like you now access Facebook every day.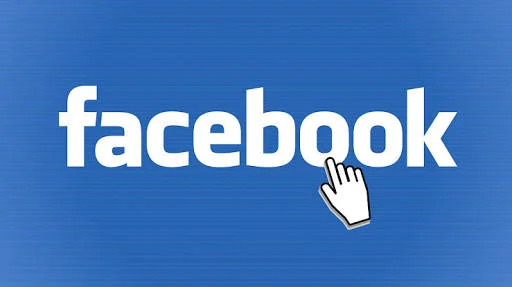 With this statistics from Facebook, it's obvious you already know that the audience you are trying to reach are there. Irrespective of what your niche is, Facebook is currently the quickest way to promote your business in 2018 seamlessly. Their targeting options are second to none.
Though the tendency of recording a huge success marketing on Facebook is unarguable, but that will be on the condition that you read, learn and understand what not to do when promoting your business on Facebook and other social media platforms like Twitter and Instagram in 2019. Check out this Instagram marketing strategy (infographic) to help you further your social selling skill.
Ordinarily, one may choose to re-title this blog post things like:
Facebook Marketing Mistakes to Avoid in 2019.
Why Entrepreneurs Who Market on Facebook in 2019 Will Fail.
Quickest Ways to Lose Money Using Facebook Marketing, or even,
Facebook Marketing Errors Most Gurus Are Afraid to Tell You.
But you know, what? Having the ability to write a jaw-dropping headline is important but to back it up with better proof is much more important.
So, in today's article, I will show you 4 unique ways you should not promote your business on Facebook in 2019. I did some of them in my 2017 Facebook marketing effort but I didn't find the poor result funny. I lost so much money in the process. I'm writing this post, not just for you but to also remind myself never to repeat the ones I made.
In addition to that, I will also show you what you should be doing to make the most profit of your Facebook marketing effort.
Are you ready? Let's jump right in.
Ways You Should Not Promote Your Business on Facebook in 2019
1. Don't Spam People Because You Want to Promote Your Business
Has someone added you to their Facebook group community before where he or she sells a product or promotes a link?
Let's be real here. What were your feelings like? Did that offend you? Were you excited? Did you look for a way to get yourself out of the group? You felt like breaking a bottle on someone's head, especially when it was repeatedly done, right?
Just think about that.
My guess is that you felt embarrassed, annoyed and ready to unfriend him or her if the bond between both of you weren't strong. Right?
Secondly, since you were already turned off by their approach, I also want to guess that you didn't proceed to check out if what he was promoting on Facebook was relevant to you or not. That's right too. Do we agree on that?
You see, a lot of online marketers are making this mistake and they are wondering why no one gives a damn about their fancy product. If you are guilty of that, stop it. If that was what your coach taught you, go back and ask for a refund or ask him to tell you the whole truth.
You know, why? Spamming is never one of the Facebook marketing strategies that's guaranteed to keep any business growing in 2018.
There's a better way to it.
Before the end of this post, you will discover the secret alternative.
2. Promoting Too Many Unrelated Products on One Facebook Page
Facebook community is already a noisy world of its own with the attention of over 1.2 billion people being contested for by online marketers and business owners like you.
Seeing that the attention span of people in this digital age according to Microsoft Corp, has drastically dropped to 8 seconds (formerly 12 seconds in 2000), a bit less than that of a notoriously ill-focused goldfish standing at 9 seconds, it's important you understand that if you want to promote your business on Facebook in 2018 and get great attention cum result, you must do away with anything that has the capacity to distract your target audience.
In that case, you have to ask yourself: Am I here to be known as an authority in my niche so that I will find it easier to raise my product fees or I am just here to make noise and never get to reach the celebrity status?
Listen to this! You will make more money selling as a celebrity or as an expert than you will make doing otherwise.
In 2018, do not make this Facebook marketing mistake by trying to sell unrelated products on one Facebook page. Example: Running a video advertising on Facebook to recruit leads into your network marketing business and at the same time selling wrist watch, Brazilian hair, men's shoes and eBook on how to pass TOEFL.
If you do that, here's what will happen… every effort to promote your business on Facebook in 2019, especially using ads will end up making Mark Zuckerberg richer and your business poorer.
Don't do that… Instead, sign up now to get a better alternative that will be launched in 2019.
3. Being Too Fast to Sell to a Cold Audience on Facebook in 2019
If it has been easy for you to meet a normal thinking lady for the first time in your life and ask her to have sex with you and she agreed to it, then you are free to try this. But trust me, same slap you would get when you try this on a decent-thinking lady is exactly what you will get from those people you are trying to sell to for the first time.
They will slam the door on your face. Though you will get a few likes but you and I know that likes don't convert to money. So what's the need?
Except you are using the data collected to study your market or you hope to continue running the ads for a longer time until they have gotten accustomed to you, otherwise, it's painful to break it to you that you have wasted your resources.
There's a complete difference between cold, warm and hot traffic. Failure to understand how they work means you are doing yourself a disservice.
No matter how hard you need the money, never sell to a cold traffic, except you have enough social proof wrapped up in a jaw-dropping sales copy to counter all the sales rejections that might pop up in their mind.
Instead, move them from cold to warm, and then from warm to hot audience before you can pitch your product.
How do you carryout this process seamlessly to the point that they will start begging you to take their money? I will reveal them in this SOCIAL SELLING MASTERY launching in 2019. This aspect is something you can't afford to miss. So sign up below to get a reminder when it goes live.
4. Using Post Boosting to Sell a Product on Facebook in 2019
Though I have used this beginner's form of Facebook advertising to generate over N500,000 worth of sales for a 19 year old Nigerian boy, but I do know that it is not the best objective one can use to run effective Facebook advertising. It was hard starting a new ad set after we saw huge result.
However, in 2019 as this Facebook Trends had already mentioned it among many other trends, more people will tend to start running FB ads than we used to have in the past. But do you know what will separate us? Many entrepreneurs that market their business on Facebook using "Post Boosting" will fail while the very few that go further to learn how Facebook Advertising works will record huge success.
What's the escape route for business owners hoping to promote their business on Facebook in the coming year?
First, you must set your goals on what you intend to achieve with your ads. Be as specific and flexible as possible.
Then, join the waiting list for the SOCIAL SELLING MASTERY for the next batch by entering your email address below.
NOTE: If you would like to take this course, please, enter your email address above. Only people in our database are eligible to take this course. So fill in your appropriate email address.
I will send you guides on how to overcome these Facebook Marketing Mistakes that has been killing or delaying your business growth.
Update!
Social Selling Mastery has been launched. You can join the training by making a payment of $47. Send an email to [email protected] to confirm it.