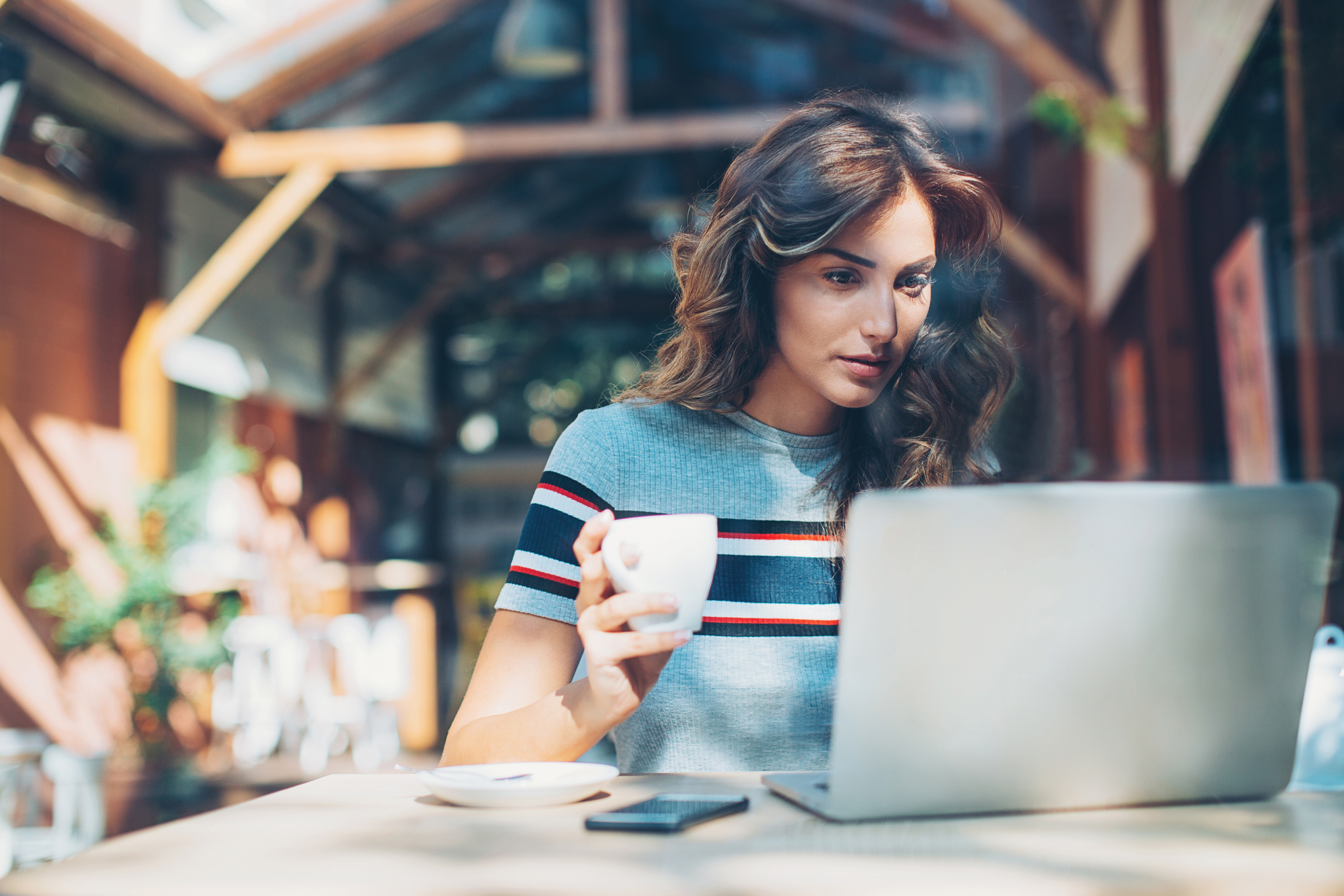 Would you like to learn how to get the most out of this popular platform, Craigslist in generating leads and maximizing the profits of your B2B business?
Home-based businesses, local professional services and online retailers have long realized the opportunities to generate more business provided by Craigslist.org.
From year to year, this ever-popular classifieds platform attracts more consumers and businesses looking for products and services in their cities.
According to the Craigslist's factsheet, the site is visited by over 60 million users and they post about 80 million ads each month.
If you are wondering how to get more leads and boost the revenue of your business using Craigslist, you will be able to begin testing the power of this platform and build a new marketing channel for your B2B services or products by following the tips and advice we give in this article.
Determine Whether Your Business Is a Good Fit
Craigslist has become one of the most important lead generation channels for a variety of small and large companies selling to other businesses and organizations.
From physical products such as stationery, office supplies, restaurant supplies and wholesale goods to services including web design, equipment repair, accounting, employee ID badge printing, etc, almost any business can potentially post their classified ad on Craigslist.
However, these ads may not always work equally well for everyone. Although there are no strict criteria on whether your business is the right fit for this type of online marketing, but you should do your homework to determine whether it is the most appropriate way to reach your potential clients. The reward of your finding will to a large extent determine how well your business will grow.
Our advice that will help your research is to take a deeper look into your buyer's behavior (very important). An important thing to keep in mind is that purchases on the B2B market are made by professional buyers – persons who are acting on behalf of their organizations to provide goods and services necessary for their operation.
While direct consumers on the B2C market can be driven by a multitude of motives, values and cultural factors, professional buyers' behavior is mostly determined by rational thinking.
On Craigslist, all factors considered by this type of buyer usually boil down to the low cost of goods and services they are looking for and logistical convenience. Here are some B2B examples that, according to our research, fit these criteria:
Affordable professional services for small local businesses
Oversized items that would involve high delivery cost if purchased from other states and regions
Manufacturing of perishable goods for restaurants and retail stores
Commercial space maintenance and repair services
Services requiring fast turnaround
Local moving services
Small-scale construction
Lawn maintenance
Help Your Clients to Easily Find You
As with many other classifieds platforms, the main feature of Craigslist is that it targets a local audience. It utilizes geographic targeting technology to direct its visitors to the portals or sections of the site that display ads posted in their specific location.
If your business serves a relatively large area that includes cities for which Craigslist has its own regional portal, you need to keep that in mind when developing an advertisement strategy and define the geographic area for your business in order to reach all potential customers.
When Craigslist visitors from neighboring cities use a map-based search, they may choose a large mile distance from their zip code in the search form, and this will allow the showing of an ad from your city – but you shouldn't rely solely on that, and ideally, you should create and post a separate advertisement for each area that has a dedicated local portal. Don't miss that for anything else.
The map-based search we mentioned may help your potential clients better find you on Craigslist and help you to gain additional exposure. But in order to show up in map-based search results, you need to enable the, "Show on Maps" function of your posted ad. We also suggest you do this even if you run a home-based business or deliver services at your client's location.
In this case, you are not bound to submit your actual address; you may only add a city and a postal code. The postal code also doesn't have to match your actual postal code.
The best option would be to enter a zip code of the location with the highest concentration of businesses and organizations that can become your potential customers. Satisfying your customers will be a lot easier if you do this.
Timing Is Everything
Every ad has its lifetime. Most likely, you have competitors in your industry who utilize Craigslist or sooner or later will begin to do it. Craigslist also has a limited number of categories where you can submit your ad and where new ads are arriving every minute.
In highly competitive niches, the most exposure you get is the moment when your post appears in the catalog. After that, it starts to drastically decrease and finally vanishes at the moment your post is pushed to the second page of the search results by new advertisements. For this reason, it is crucial to develop a posting schedule and strategy that would maximize the chances of your ad being seen. This includes picking the right time for posting and regularly rotating your ad.
Although visitors may look for your products throughout the day, the best time for posting is at the very beginning of the business day or your work hours. In order to maintain the exposure of your ad mid-term, you should rotate it by submitting new ads from time to time.
There's no common advice on how regularly you need to do this, but you will always be able to determine the right timing by spotting a decrease in exposure when you check the Craigslist search results page for the main phrases used by your customers and the category you posted your ad in from time to time.
An important thing you should keep in mind is to delete an old ad each time you submit a new one. Otherwise, both ads may be flagged by users as spam and your marketing efforts on Craigslist will have no effect at all.
Create a Craigslist Ad That Actually Sells
You should treat your Craigslist ads as if they are a quick glance at what your company is like and what it has to offer, or in other words, as an elevator pitch of your products and services.
As we mentioned, buyer's behavior on a B2B market is highly rational; however, when it comes down to delivery of your message, you also need to be persuasive and bear in mind that you are interacting with human beings who don't always know what you know or use the same vocabulary you do, especially in the industries requiring professional knowledge.
Always speak the language of your customers and – what is more important – determine specific needs and expectations of your clients beforehand to match them in the creative part of your ad.
Establishing a connection with your clients is not the only thing you should focus on when creating your message. What many businesses forget is that every ad in its final goal has to create some kind of action on the audience's side.
This falls into two parts.
First, you need to make sure you provide your prospects with the easiest and the most convenient ways for them to get in touch with you, request more information or make an order. This may include your website link, phone number, physical location and work hours.
The second part is that you have to incentivize an immediate action so that Craigslist users stop browsing other ads and initiate communication with you directly. In most cases, this includes promotional discounts, availability statements and simple calls to action.
As far as the technical part of the ad creation exist, on Craigslist you are free to use plain text formatting as well as HTML and images. But don't make the process too complex.
You may simply browse your competitors' classifieds to use their best practices that allow them to convey the value of their offering in the most effective ways and think how you can make your ad look at least 10 percent better. It can be an additional image, a statement that better resonates with your clients' expectations or a proof of high satisfaction of your former clients.
Anything may work – small things can sometimes make a large difference in a buyer's perception in your favor.
Measure Results and Adjust Your Craigslist Strategy
Measuring and analyzing the performance of your ad on Craigslist is important to get a clear understanding of how effective this strategy is for generating new leads and bringing in more business. Along with other insights, it will also help you properly tune the ad's rotation frequency and schedule the right posting time.
Although Craigslist doesn't have built-in tools to track the performance of classified ads, this doesn't impair your abilities to measure it in any way. You may set up a separate email box to use in your ads, add an extension to the phone number and track website visits in the Referral section of your Google Analytics dashboard. At the very least, you can verbally ask your prospects how they found out about your business.
Conclusion
If just a few years ago it was fair to say that online channels are becoming more popular to generate more sales for a B2B business, now we have to admit that in most industries they have become the main means of new customer acquisition.
Though initially created as a classified and discussion forum platform, Craigslist has survived the Dot Com bubble, outlived many other online classifieds websites and is now successfully used not only by C2C but also by B2C and B2B sellers.
If you haven't yet implemented this channel in your digital marketing strategy, it may be the next opportunity you should explore to generate more sales for your business.