How satisfied are your customers with the products and services your company is offering them? What measures do you have in place to keep improving on the quality of service and product you offer to your customers? How's market in general?


One thing you probably may not know is that you and your company are not the only people interested in that one customer.
The interest of your competitors are also there. They want to get more customers, more bragging rights and more sales.
Trust me, they are mean… Their ultimate plan is to hijack the industry. They may not announce it but that's what their plan is. If it happens, you will have only two options: either you are acquired at a kick-in-the-ass price or you are pushed out of the market.
I'm sure this was not what you bargained for when you summoned the courage to go into business. This piece is not to make you engage in unhealthy competition but to trigger your thought to go in search of a new, improved and guaranteed means of satisfying your customers.
One Question Whose Answer Will Determine How Long You Will Last In Business
Bain and Company conducted a research with just one question that has gone on to predict the future of many businesses.
Here's what that question stated:
"On a scale of 0 to 10, how likely are you to recommend our company's product or service to a friend or a colleague?"
If you've ever fallen in love with (or developed hatred for) a company's products or services to the extent that you couldn't help but talk to everyone you met about your experience with them, please, raise your hand. Mine is up already.
What did they do differently that made you like or dislike their products, services and everything they represent?
The answer is simple.
The companies you can boldly recommend are the ones that met your need while those that disappointed your expectations with their poor product or service will never get a recommendation from you.
But where this whole thing will be interesting is when you begin to use this exact question above to increase your customer satisfaction.
Bain & Co called it, Net Promoter Score (NPS).
How Net Promoter Score Works
Customers on the scale of 6 and below are classified as detractors (These are the ones that will give your company negative reviews and bad mouth you before potential customers).
Customers on the scale of 7 – 8 are classified as passives (These ones are not completely satisfied enough to recommend your products or services to others. Though they may not give you a negative review but they will hang around until your competitor shows, and they will switch immediately).
Customers on a scale of 9 to 10 according to Bain & Co report are classified as promoters. This is where you find word-of-mouth marketers. These ones are so satisfied with your product or service that they can't help but tell everyone that cared to listen how phenomenal you are.
To arrive at the Net Promoter Score, Bain & Co advised you should do this:
Promoters – Detractors = NPS. That's promoters minus detractors, equals net promoter score.
The result will tell how long you are likely going to last in that very business you are currently into. If your company's Net Promoter Score is poor, it's a wake-up call to direct all your strategies towards satisfying your customers.
How to Know If Your Customer Is Satisfied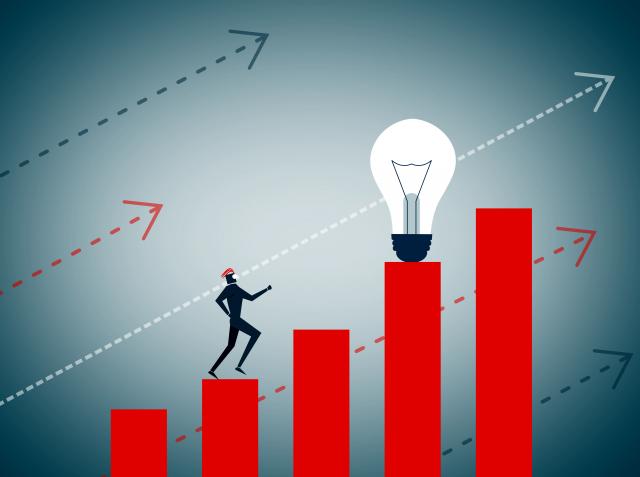 You'd be glad if you had a technique with which you can measure at will of how happy your customers are about doing business with you. But in case you don't have any, permit me to gift you with the strategy that has been working for me and my clients. With this strategy, we've able to get tons of clients beyond the measure we could handle at a time.
You consistently exceeded customer expectations
When you exceed your customer expectations by giving them more than they paid for, you win their loyalty without engaging in any battle with your competitors.
Customers are now your brand ambassadors
At that point in your business you notice that you are now beginning to get recommendations you never spent a dime on advertising for, it's a sign you are doing great in satisfying your customers. Keep it up. Word-of-mouth marketing is the most effective form of marketing.
Your company sales keep increasing
Sales don't just magically shoot up. There must have been something remarkable you did in the past that made your sales to go up. Chief of them all must have been that you satisfied your customers. A report made available by InfoQuest had it that a totally satisfied customer contributes 14 times more revenue than a somewhat dissatisfied customer.
People don't return to buy again (especially when they have alternatives) from a company they consider to have ripped them off in the past. When people buy from you and never return again, it's a red flag saying that your company had no emphasis on customer satisfaction. Otherwise, they would have returned again and again.
3 Ways To Satisfy Your Customers And They Will Never Forget You For Life
Over the years, I have learned by experience that there are only but 3 ways to satisfy customers in such a manner that they can't help but return again and even recommend you to their friends and colleagues.
I have used them for myself and have also taught them to my clients and I can with all boldness tell you that these things work.
Be honest with customers
Intelligent customers can smell dishonesty from a thousand miles. Don't just sell to them so as to make the money, rather sell to them to win their loyalty. Sub-standard products and services can destroy in a minute your many years of hard work.
Make them more money
Not many people buy just for the fun of it, so have that in mind because going into business. If your product or service makes it easier for them to make more money, they will come again. People in their right senses don't say no to more money.
Help them save more money
If you aren't helping them to multiply their money, you should be blocking their excessive leakages. Yes, that's it. If you are running a SaaS company like Get Leverage, your primary aim should be to help your clients make and save more money.
Conclusion
The lifetime value of your customers will increase the moment you step up your game in satisfying their needs. They will recommend their friends and colleagues to do business with you if they become impressed with your products and services. Whatever it will cost you to have a squad of satisfied customers is worth doing.
What measures do you take in improving your customer satisfaction that you would like to share with us today? Leave them in the comments below.
Reminder
Don't for to grab your copy of Cracking The Information Product Code.