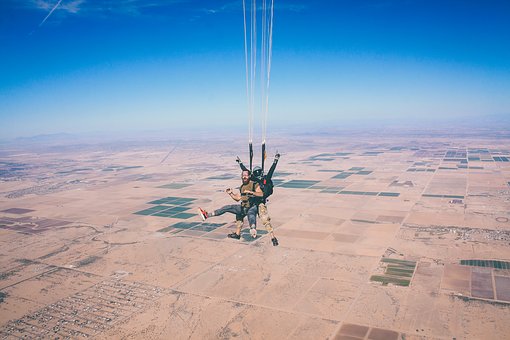 This post may contain affiliate links. Please, read our disclaimer.
Blogging is a smart way to help people achieve success in life, business and career. But the big question many bloggers haven't asked themselves is, "Are my blog readers really friendly?"
Knowing how friendly or indifferent your blog readers are to your contents and recommendations will help you understand the following: what's working, who your audiences are, how much they trust you and how helpful or useless your tone has been.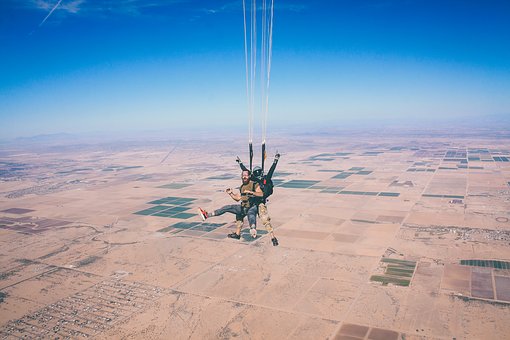 Experience has thought me that the friendlier your blog readers are, the more a blogger will succeed. Most successful bloggers aren't that successful because they are the smartest – we have lots of broke and struggling bloggers who are smarter than them but the difference is that the smart bloggers have friendlier readers. It will shock you to know that the signs that shows a blogger will not succeed are tricky things most people don't even know are silly.
But here's the breaking news you may not like to hear…
How your readers engage with your blog in terms of commenting, using your affiliate links, signing up to your email list, participating in your course, buying your books or sharing your posts on social media is a direct reflection of how you treat them or want them to act.
You can make your blog readers fall in love with your blog and they won't feel shy to tell you that in the public through comments and tagging you when they share your posts. It has happened to me countless times.
In the course of this article, I will not only show you how to know if your readers are friendly, I will also teach you how to make your readers love every damn thing you publish.
Let's quickly dive in to the 6 signs that shows you how friendly your readers are and how you can sustain that throughout your blogging career.
6 Signs Your Blog Readers Are Friendly
Mention on Other Blogs
When you have a community of people who are eager to read your post and also go the extra mile to mention you on their blog with a juicy link pointing to yours, it's one of the best ways to show you that your blog readers care and are friendly.
Beyond that, it shows you've been able to build the Know, Like and Trust factor. The fastest way to do that is to build strong relationship with other bloggers in your niche and always generate blog topics worth linking to.
Fellow niche bloggers will be very friendly enough to mention you on their blog if you have proven yourself to be resourceful, lovable and has reciprocated same measure to them in the past.
Comments on Your Blog
Do you allow comments on your blog?
If yes, then you should start calculating how welcomed your post is to your audience by the number of comments you get on each of your articles.
When approaching a brand you would like to work for, one of the social proofs required from bloggers is that they would like to know the extent to which people engage with your posts. More blog comments is an indication that your content was interesting. People don't respond to boring articles.
I started cutting down on some of the guest posts I allow on this blog the moment I realized that what some of my guest writers were feeding my readers weren't what they wanted to read.
It's an act of insensitivity and the perfect recipe for failure if you continue to force your opinion on your readers and you expect them to engage with your post. Sorry, they won't.
Wondering how to increase comments on your blog? Here are my advice to you: comment on other people's blog and they will gladly do same to yours, give value, make every post you publish to be about your readers and be conversational in your communication.
Social Shares
Every single damn thing you do in your blog counts. They all have a way of helping you earn more money. The moment I discovered this, I began to pay more attention to the areas I have super powers. I would like you to assess your blog to know the area(s) you have super powers so that you can use that as an advantage in closing more deals with brands.
While I allow you to think up ideas, taking close assessment of your blog right now, let me I also inform you that more social shares is an indication that your readers appreciate the work you have done.
Increase in social media shares of your blog posts is a proof that your readers are friendly. It's also a proof that you are writing to real human beings and not robot. Interestingly, Google will reward you for increase in social signals which also amounts to increasing your blog ranking.
Whatever it takes to get more social shares for your blog post is worth doing. But if you are not growing your social shares, the fault is yours.
Having known how important boosting your social shares is, let me quickly give you a rundown of things you need to do to dramatically grow your social media shares without necessarily persuading people to help you.
Share other people's posts, especially on Twitter and tag them
Set a social sharing calendar to share your old posts from time to time
Put a call-to-action asking your readers to share it on social media
Create valuable contents for specific audience, one at a time
Use social sharing tools like viralcontentbee.com
If you are not yet using ViralContentBee.com I bet you, you are missing a whole lot from some juicy free traffic. In July 2017 we expanded into a new blogging niche that was too competitive but of all my free traffic generation strategies, the use of ViralContentBee.com stood out.
Invitation to Speak at their Events
Like I said at the beginning of this article, blogging is an amazing way to help people solve problems. In that case, if you are truly solving problem for a specific audience through your blog, you deserve the right to be invited to speak at their events each time a topic in your niche is to be discussed.
Your blog readers who are accessible to you will be considered unfriendly if they have an alternative speaker for a theme every dick and tom knows you are a guru in. This is because it's an ideal way to pay you back for teaching and empowering them daily through your blog.
Except you don't wish to be invited to speak at seminars, you should have it stated in your bio that you are also a conference speaker or you've spoken at some notable events in the past.
Any time you have to speak at any event is an opportunity to cross-pollinate audience. By cross-pollination here, I mean, it's an opportunity to let attendees at the event know that you run a blog and also what your blog is all about in a nutshell. You will pull highly targeted traffic from them if you do that intelligently.
How Often Your Blog Readers Buy Your Products
You are missing a whole lot as a blogger if you depend only on advertising networks (like Google AdSense, PropellerAds, etc.) to make money from your blog. Selling a product or rendering a service is a good way to make money these days.
But what happens if you push out a product out there and none of your readers bought it?
If you have a decent list and traffic yet none is converting to cash, it's either your readers are not friendly or your copy is lacking the necessary ingredient a top selling copy uses in pulling sales. In a situation you are dealing with the second, I encourage you to revisit your content, but if it's the first, just know that you need to change audience.
Your blogging business won't survive it when you have more parasitic consumers than customers. Friendly readers are always excited to talk about your new products unlike their unfriendly counterparts. Know the difference so that you can successfully segment your list very well. Often, I recommend creating a bucket-list for each.
How Eager They Are to Use Your Affiliate Links
Loyal readers can't buy any product in their niche on the internet without first consulting their blogging mentors or idols to know if they are an affiliate they want to buy from so that they can use their affiliate link.
In this blogging journey, I have seen a good number of people send me a message that they want to use my affiliate link to buy either domain name from NameCheap, web hosting plan from Siteground or responsive WordPress theme from MyThemeShop.
As much as you can, encourage your readers via persuasive writing to use your affiliate links so that you can earn more money for your effort in developing fresh and business-transforming contents across the web.
Conclusion
The extent to which your blog will grow is largely dependent on how friendly your readers are to you. For you to know if you are truly serving the right audience, check your social shares (not the ones you did), number of comments, your affiliate commissions, how booked your calendar is for speaking engagement (that's if you are into that too) and how much of your products you've been able to sell as a result of the blog you built.