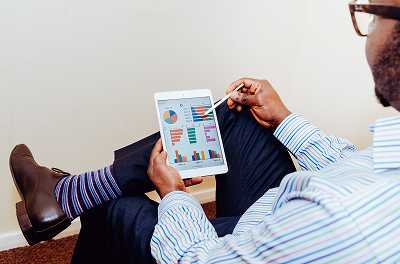 Freelancing is a great way to independently find your way in the working world.
Being your own boss and in control of what work you choose to do – or not do – is seen by many as a luxury and a way of being in charge of your own destiny.
But there comes a time in your freelancing career when you may feel you have hit a wall in terms of your career progression.
After gradually raising your rates over your years of experience and obtaining a steady income, you reach a plateau in which you simply cannot justify raising your rates any further.
It's true your clients will only pay so much for your work, but raising your rates unjustly risks encouraging them to look elsewhere. At this point you have two choices: be content with your current career level and continue as you are or listen to your ambitious instinct and take every opportunity you get to grow and go from being a freelancer to an entrepreneur.
Change Your Mindset
The first question you must ask yourself as a freelancer is: Do I really want this? As a freelancer, there is no doubt you already have a strong sense of independence and motivation.
Becoming an entrepreneur requires an open mind, don't limit yourself to one thing. Just because you are a freelance graphic designer now, doesn't mean that it is all you will ever be.
As an entrepreneur, it is essential to understand that knowledge of a craft is only one piece of the puzzle that makes up what it takes to have your own business. You may want to sell your creations online or even consult other businesses on how to ensure their designs are at a high standard. The possibilities really are endless.
This progression will not occur overnight so patience is vital. A getup-and-go attitude will aid your growth and motivate you to succeed. It is completely normal to feel apprehensive about branching out of your comfort zone but in order to make it as an entrepreneur, you need to be willing to take risks.
Do Your Research
Starting your own business isn't something that should be jumped into without doing proper and thorough market research so that you can be sure that it is right for you. There are a lot more changes transitioning from a freelancer to an entrepreneur than you might think. As a business owner, you will now depend on others as opposed to just yourself. Tasks such as changing your insurance from freelancer insurance to entrepreneur insurance are just one of the responsibilities you undertake on your journey to becoming a business owner.
Do a Trial Run
Before diving in and hiring a team of workers, trying your idea is essential in order to give you a confident idea of whether your idea will work – don't run before you can walk. You need to ask yourself, "Will It Fly?"
By working on projects with a "team" perhaps, other freelancers, you will learn to subcontract them to aid you in finding designers and contractors who may have an interest in your idea.
This experience will teach you how to manage a team, work with others and delegate work. Putting your business to the test with real clients will help you identify the ups and downs of your products or service, ensuring that when your business eventually launches it will run as smoothly as possible. You will also discover if there is a gap in the market for your business.
Three things you need to ask yourself when testing your business are:
Does it work?
Does anyone want this?
Do I enjoy being in business?
There is no shame in changing your business idea or even deciding that the whole thing isn't for you after a trial run. Making errors comes hand in hand with being human – getting something perfect the first time around is a rarity.
Create Your Brand
If you have successfully trialed your business and know what you need to change and what you need to keep then you're ready to start branding your business.
Identifying your target market is essential. It helps you in creating exactly what they want. Research into your competitors' brands will allow you to fit into the market whilst remaining unique and standing out from them. Identify everything that will make your brand unique and utilise them as your selling point.
Recruit the Right Team
Businesses are built for people and by people. So it is important you select the right people to help you build your business.
You will need to create a process that encourages the right people to want to work for you. You may want to look for experienced workers who need little training to join your team. Make sure you think of every department, it's all well and good bringing in a team of tech experts to design you a flashy website, but without teams for accounting, HR and finance, you won't be able to take your business anywhere.
Becoming responsible for a team of workers is a big step, you must ensure that you calculate sufficient pay and benefits such as insurance and sick pay or your business will not work. You may want to seek legal advice on creating these contracts.
Seeking advice can also help you take your business to the next level, especially if you are transitioning from being a freelancer.
Target the Right Clients
Once you have built a team that is up for the job, the hunt to obtain your clients is on. Creating an appropriate marketing strategy with your team will allow you to reach out to the right clients for your business.
Advertising will help bring in clients, put a budget aside for what kind of advertising you can afford.
Networking is essential, if you don't go out and talk about your new business then who will? You could tell one and create a chain reaction that brings in clients.
One thing that's certain is you don't know unless you try. The bigger your client base becomes, the bigger your business is.
Conclusion
These steps are the pathway to becoming an entrepreneur. Whatever size your business is, your career can grow to new levels you could never have imagined when you started out on your own as a freelancer.