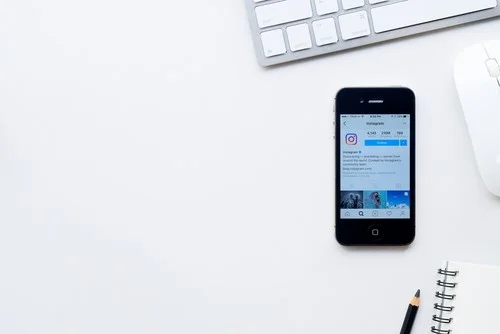 For brands, social media has become an integral part of getting their message across to customers and potential customers.
Depending on how a brand positions itself, social media can be used in a number of ways and on a number of platforms. But how do you know if you're using all the social networks you actively participating in the most beneficial way?
Here comes the importance of having a social media audit report.
A social media audit is a necessary tool for ensuring that the social media plan is effective, accurate, and most importantly, adding value to your brand. A software can be used to gather this, and reported in an easy-to-read-and-follow social media audit template.
One May Ask, What is a Social Media Audit?
A social media audit should include an assessment of all owned social media accounts, as well as all non-owned and abandoned social media accounts.
Non-owned accounts include those that may have been created by someone not authorized to act on behalf of the brand. Abandoned accounts are those that were started by a brand representative, but are now inactive or otherwise abandoned.
Once all of the accounts are identified, it's time to build a spreadsheet or list of some kind to keep track.
While this might seem like a daunting task, the good news is that once these initial criteria are built, this form can be used as a template for all future audits, making the process much quicker and easier.
The categories on the checklist can vary by brand type, size, and level of involvement. Here is a suggested list of what should be included as a starting point:
Social media platform
Unique URL
Main admin and anyone else with access
Who is responsible for monitoring for comments/questions?
Example:
Once this sheet is built, you will need to decide if your business needs multiple social media accounts, and which ones those should be. Often times we recommend that you put up some social media audit questions to help you make your job faster. Once you've decided on the ones to keep, you can begin the process of deactivating the abandoned or inactive accounts and non-owned accounts that you want to get rid of.
This is necessary because while these accounts are not being used by your brand, they can still show up for customers in searches. If someone leaves a comment or question on a page that's not being monitored, the customer will think their concerns weren't addressed and that's not ideal for the overall brand sentiment.
Beyond that, social media bashers might take advantage of that to soil the reputation of your brand.
The abandoned and inactive accounts should be relatively easy to delete, as they are owned by your brand. However, before deleting the account be sure to check for any unanswered comments and followers on the page.
If there is engagement and a significant number of active followers, be sure to make a post that notifies these followers that the page will be going inactive and give a link to the active brand page as to not lose those followers.
The non-owned accounts can be a bit trickier. These accounts are those that were not created by an authorized representative for the brand. And while you know they aren't authorized, some customers may be fooled and think this is your brand's entity. That's why it's important to go through the steps to get the pages deactivated through the platform itself. This process can vary, but usually includes the true owner of the brand proving ownership through a number of processes.
Monitoring and Measuring Makes Your Social Media Audit Report Lit
Monitoring the activity on a social media account is critical to the brand image. That's because it is seen as a two-way communication method, and if customers are reaching out through social media, they expect the same response as if they had called or emailed.
Guess, what? They expect it fast. And because of this, an integral part of a social media plan is identifying who is primarily responsible for monitoring that brand and responding to comments and inquiries.
It's also important to keep track of which team members have access to the accounts and passwords. In the case of an abrupt departure, it's suggested to change the password immediately to avoid a potentially embarrassing situation. Also, be sure that more than one person has access to all accounts to avoid a lockout in the case of an emergency.
Measuring the performance of social media accounts is another vital aspect of the overall audit.
If the current activity on the accounts isn't garnering the expected results, you can look at the analytics and figure out what's working – and what's not.
Many social media networks offer free analytics tools that include: followers reached, page views, engagement, and much more.
Analyzing these tools can help determine if current efforts are working, or if something needs to be changed. Additionally, these statistics can show if that specific social media platform is appropriate for that specific brand. For example, if your brand represents a clothing line, a photo and video platform would most likely perform better than a platform that primarily uses text.
Some brands simply perform better on different platforms, so identifying where the audience is most likely to be engaged is a crucial part of every social media marketing plan.
Create a Plan Moving Forward in Your Social Media Audit
Once the initial audit is completed, make a plan to continue to audit monthly.
Social media moves quickly, and what was effective last month may not work next month. Constantly evaluating the user engagement and activity on your social media platforms will ensure that you are keeping your brand in front of the right audience, at the right time.
If you found that your users respond to videos much better than they respond to photos, then part of the social media plan should include more video content for the immediate future.
But that doesn't mean it will always be that way, so frequently taking the temperature of any social media account can prevent the unnecessary production of content that is no longer relevant or engaging.
Planning too far in the future can also possibly lead to missing out on the next "new" thing for social media, or possibly a new platform entirely. Staying in the loop on what's happening with other brands, not just yours, can also help plan your next step.
Conclusion
A social media audit doesn't have to be an experience you dread, rather an opportunity to find out the best ways to use social media to the advantage of your brand's image.
If leveraged properly, social media can be a valuable tool to boost engagement, increase popularity, and ultimately contribute to the overall success of a brand.
Author Bio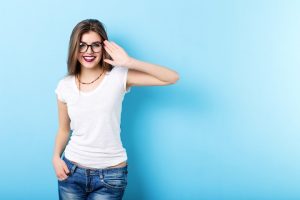 Kaley Hart is a San Diego based digital strategist and writer. She loves working with small businesses, and telling their stories through social media. Kaley is very talented, but her most impressive quality is the ability to identify any dog breed recognized by the American Kennel Club. Go Bruins!