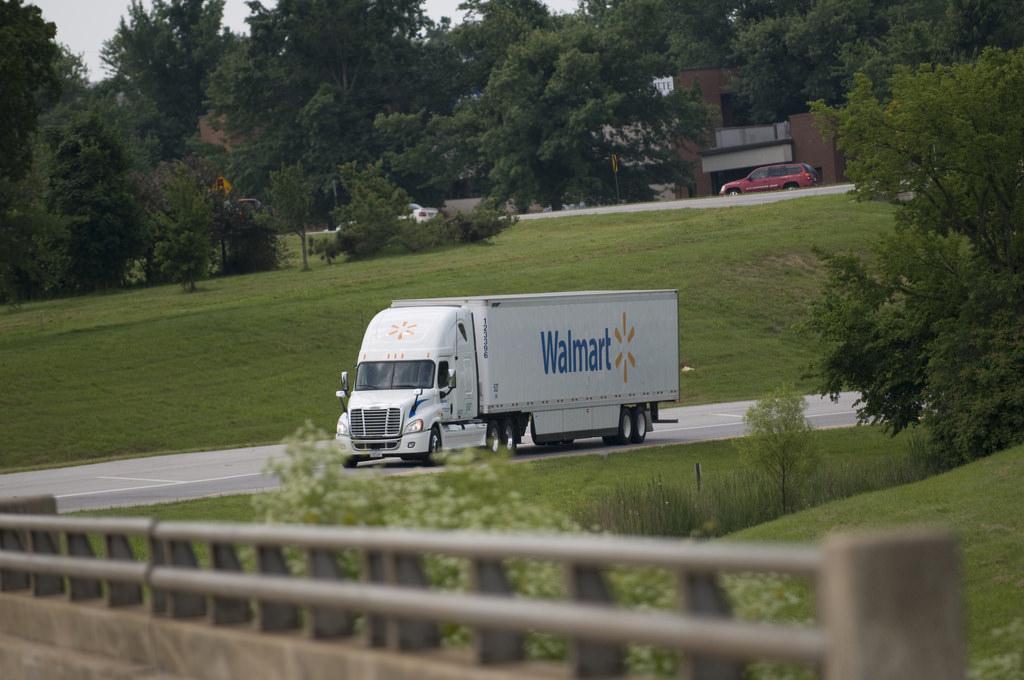 Are you already thinking about quitting your 9-5 day job? Does your life circulate from working to getting a salary, to paying your bills over and over again? Are you considering to just operate a business instead?
If your answer to those three questions is yes, you are already done on the first step – deciding whether to establish your own business or stay in your routine-based job.
Although running a business can really be rewarding, but it has its own share of risks. If you are dwelling on what kind of business you will run, put a trucking business on your list.
The trucking industry is very profitable and still, has a lot of potentials. Although it sounds easy, managing this business can be tough since the industry is very saturated and competitive.
If you fail to understand the twists and turns of the business, you may fail. To help you have an idea on how to kick start a trucking business, the list below will surely help you.
#1. Have the Right Equipment
Obviously, the first thing you should consider is how you are going to acquire the needed equipment as this is how your business will run.
This is really the most expensive decision that you will face. Canvass to different dealers and look for the equipment that you feel will be the best for your business. Once you are decided, the next thing you should consider is how you are going to purchase the equipment or vehicle.
If you have a lot of capital at your disposal, the best way to get an equipment is to buy them by cash. In doing so, it will allow you to save interest expenses. On the other hand, most owners probably cannot afford to do it, but do not worry because there are still other options.
There are a lot of financing agencies that can lend you money for you to use in your business. Remember that before closing any deal, you are able to understand everything about the loan you are applying for.
Do not forget that most salespeople will present the options where they can earn more and not what is the best for their clients. But the basic should be as simple as paying the required down payment and loan the rest of the balance that you will have to pay monthly. After the last payment, the equipment is already yours.
On the other hand, there is some equipment that can just be leased. While this can be more complicated, the payments are usually lower compared to when you are buying the unit.
There are also other types of the lease that will let you own the equipment after paying within a specific period of time.
#2. Run the Back Office Efficiently
Because trucking businesses normally operate on the roads, it doesn't necessarily mean that you don't have to back it up efficiently by a back office. The type of your office should definitely depend on the size of your company.
Evidently, a bigger firm requires a more complex back office compared to a single owner-operator. Nevertheless, it has to run efficiently and effectively. So you should determine how it will run, and set standards and steps to ensure that everything will go according to plan.
#3. Manage Cash Flow
The most common problem trucking companies face is their issues with their cash flow. Make sure you are observing it well to avoid difficulties.
Often, your clients will demand a 30 or 60-day terms before they make their payments. Basically, you have to wait for one or two months before you can collect your fees that you have earned today.
In contrast, your expenses like fuel, maintenance, and overhead expenses necessary in running a successful trucking business must be paid regularly. That scenario will leave a gap that if not paid attention to, might cause you serious series of headaches. You will run out of cash to operate today, and what's worse is your potential customers will look for other trucking companies to attend to their needs.
Fortunately, there is a financing option called freight factoring that can help you. You can get cash in advance so you can let your money circulate into your trucking business.
#4. Know Your Expenses
To attract customers to your trucking business, you should set your rates low. But be careful because it may be too low that you are not earning anything anymore.
The only way to know what is the best profitable rate is to know your expenses like maintenance, truck repairs, truck and trailer payments, fuel, salary expense, the cost of your work, and other miscellaneous expenditures.
Also, don't forget to include the cost of your troubles. For example, if the destination is in heavy traffic areas, you should cost more. More importantly, remember that once you have transported the load, you must look for a back load or a load that you will have to deliver back because the cost of empty loads can kill your profit easily. This is where most trucking companies get it all wrong and wonder why their business is not successful
#5. Get the Best Customers
When you are still in the initial stages of your trucking business, you can look for customers from a load board.
The problem is, there are a lot of other trucking companies there and to win a customer, you may have to bid low and you might not have even a room for profit. Moreover, this load board does not build a long-term relationship that is why you will have to look for new clients and compete with other companies often.
The efficient way is to start making calls to build your own customer list. Although it is not that easy, but it is the smartest thing to do because eventually, you will be able to find a regular customer where most of your income will come.
You can try to look for a nearby grocery store and try to secure contracts with them. If they already have a shipper, try to offer something better. According to the experts of the industry, you can earn two times more using this method compared to when you are exclusively looking for clients on the load boards.