I know you are surprised hearing that one can start an online business without any products. It is not a new online business idea; it has been existing and has been making people millionaires around the world.
Lots of people even practice this kind of business offline but you have not noticed it. Let me reveal the offline business to you.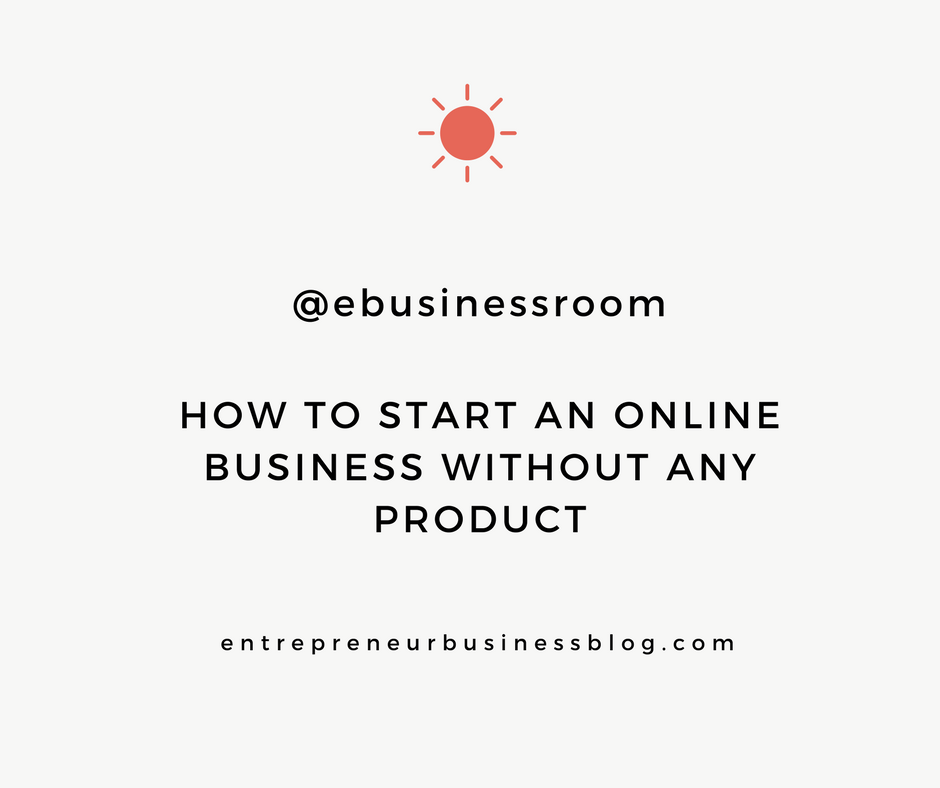 The boutique owners on your street don't produce everything that they sell. They just purchase the products from suppliers, put them in their shops and sell to their customers.
This can also be done online. When you start an online business, you don't have to purchase any products before you sell them. You can sell products that have been created by other people and when you make a sale, the product owner pays you a commission.
Welcome to the World of Affiliate Marketing
I am very sure this may not be the first time to hear about affiliate marketing but the issue is, you are yet to find your way around it. Affiliate marketing is an easy way to start your own online business this year and not wait any longer.
You can sell physical and digital products as an affiliate marketer. Physical products are items that are delivered to your customer's front door. Digital products are items that your customer can download instantly to their computer after purchase.
The best products to sell via affiliate marketing are those that are already selling in the marketplace. The big evergreen markets of health and fitness, money and relationship will never go out of fashion.
People will always have problems and issues in those areas and will always look for someone or something (products or services) to solve them. There are, of course, other affiliate niches that you could look at but as far as my experience has taken me, these are the bestselling niche in the affiliate market.
What Kinds of Affiliate Products Should You Sell?
The most profitable affiliate products in the digital marketing world are digital products, rather than physical products. It is easier for people to buy digital products faster because they can get hold of it as soon as they buy them. Plus, you're likely to earn more money per item when promoting and selling digital items.
Digital products are generally informative. They can be eBooks, audio or video courses, newsletters, software or access to membership websites.
Start a Blog
This is compulsory if you want to make money with affiliate marketing. The purpose for you starting a blog is so you can use it as a medium to share your message as well as promote the affiliate products that you have chosen.
Blogging is the quickest way to reach your audience and build an email list of subscribers that will end up becoming your customers. The fact is, you don't sell on your blog, you only use it as a platform for sharing contents that serve as a bait for your readers to subscribe to your email list.
The selling is done on your email list. The success of your online business lies in your marketing strategies and skill. It is not easy I must say, you will need a mentor to coach you because I had one when I started this online business. But if you prefer the DIY method, you can use the blogging business plan that we developed.
In order to set up your own blog and start blogging immediately, here's a simple step you need to follow:
As soon as you are done with that, apply to become one of their affiliates. With
How to Spot Great Affiliate Products
Not because there are many affiliate products that you can sell means you should just start signing up to sell them. There are products that don't sell well and you should avoid such products irrespective of the niche. Look for products that solve problems and you will make a lot of sales.
When it comes to selling in general, people buy products that help in solving their problems. The bigger problems your product solves; the more money you are going to make.
Search for products that you can sell that offer solution for your audience. Take the time to do some research. You may want to take our course on Market Research Business Masterclass (A-5 Days Course).
Or buy you can this eBook, How To Know The Right Thing To Sell And Professionally Sell It To The Right People for just N1,500 (5USD) to help you figure the fastest strategy. Use the contact form below to reach out to me.
Different Products Pay Different Commissions
Always know in advance how much commission you will get paid when you make a sale. Every affiliate program out there has a different payout process. Some pay out monthly, some make you wait until you reach a sales threshold and others have even more complicated rules. Read all the rules, and understand when and how you'll be paid.
Some companies give out up to 70% commission for each sale of their products while others give as low as 30%. It is your decision to decide which to go for.
Companies are happy to pay commissions to people just like you, in return for selling their products and services. You have the potential to make a great income when you choose the right niche, stay committed, and understand your audience.
Ahmed Mukaila is an information marketer with strong desire for delivering unique, engaging and traffic generating content. Although relatively new on the internet marketing niche, he's already creating waves in the industry. You can visit his blog, Money Mindset Dot Biz
[contact-form-7 404 "Not Found"]