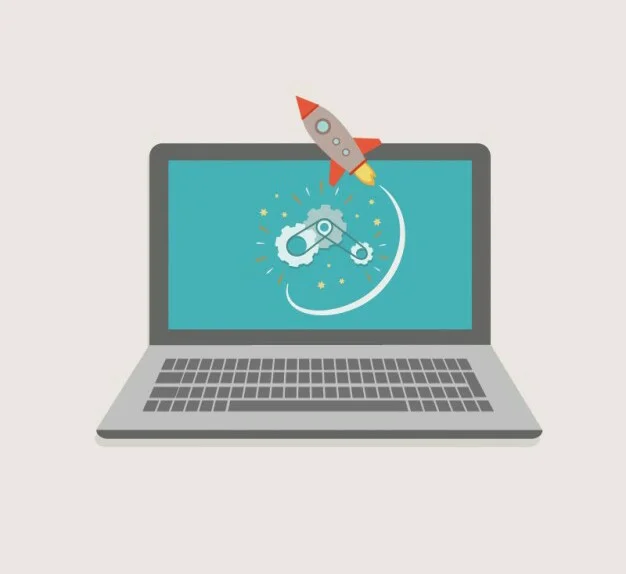 So you love the blogging lifestyle business but keep getting stuck coming up with blog post ideas to write?
Help is here with 12 simple easy ways to always have a ton of blog post topics that your people will read, comment on and share with their friends on social media, and Google will also be friendly enough to put it on the first page.
Simple Hacks to Getting Unstuck with Great Blog Topics
Blog Post Idea Step 1: Your Friends Can Help You with Blog Post Ideas
Ask everyone on your business team, your workmates and even personal friends to share unique post ideas they would like to see on your blog. Most times, interesting post topics are often created just this way.
Also, you can invite fellow bloggers in your niche to submit guest posts for your site publication. A great way to encourage guest blogging is to create a page with your criteria and guest post guidelines. Name the page, "Write for us" because bloggers often use that search phrase to locate sites they can submit their guest posts.
Blog Post Idea Step 2: Look at Published Articles from a Different Perspective
Read your niche news websites and view an article subject from a different perspective. Perhaps you do not agree with the person's conclusion or you have more information about the subject you want to share; either of these ways a new blog post could be generated.
Make reference to the original article with a link to the page and establish your opinion of the news. It is a bit like a newspaper editorial column where reporters write their views on the news.
Blog Post Idea Step 3: Repurpose Previously Published Blog Posts
Look back through your past topics, with a special focus on those that were popular with your readers in terms of page views, comments and social shares, to find topics rich for further exploration.
More on that is to add an update to a subject that was covered a year or more, ago, or write a blog post inspired by a video of yours or others, that was well received. The blog post text can be an exact video transcription, or it can be an overview of the video topics with full reference to the originating channel.
Blog Post Idea Step 4: Think Out-of-the-Box to Get Great Blog Post Ideas
Now and then, a good way to get blog article ideas is to not write on your blog! Take a time out and do something else instead. Try fun things such as walking your dog or reading a good book, taking a swim or going to a coffee house.
That may sound weird, but you may be astonished at how many new blog post ideas will come up to your mind. Be sure to carry a pad to write down the new ideas for those new blog posts.  
Blog Post Idea Step 5: This + That = A New Blog Post Idea
The technical word for this technique is called Combined Relevance: adding together two non-related items to get a unique third item. It is an awesome way of thinking outside the box.
What does your cat think about your niche topic? Or your gerbil, your grandfather, your car salesman? An honest answer to that can help you generate a new blog post idea.
It may not sound reasonable to you now, but trust me, your readers will definitely love to know that.
Blog Post Idea Step 6: Simple is Lovely
Often, professional bloggers like you, fail to notice the fact that many people want to learn or review the basics of comprehensive subjects.
Simple posts that nicely explained the intricate details about your niche are often well-liked, and shared a lot on social media, by your happy and fulfilled blog readers.
Blog Post Idea Step 7: Details Are Beautiful
Lots of niches have expansible topics that can be covered in many blog posts because there are so many sub-topics and related points on the topic.
Don't be fooled to think that just because you wrote about your subject on one blog you have exhausted the information completely. Revisit your most read topics and come up with new ways you can enlarge your blog posts.
Compare these two articles on dropshipping to fully understand this blog post idea: definitive guidelines on running a highly successful dropshipping business and how to start a dropshipping business as a newbie.
Blog Post Idea Step 8: Different Formats
Blog topics must not be text. Videos and infographics are now the most read pages on most blogs.
Test many original and entertaining ways to converse with your readers, such as; comics, inspirational words, outstanding photographs, infographics, charts, graphs and even sound files. Implementing any of these formats can help improve your blog dramatically.
Blog Post Idea Step 9: Your Opinion About Other Blogs Can Help You Get New Ideas
Heard about Curated Content?
This is the publishing of articles from other sites on your blog with your own observations added. It is a grand way of getting more visitors.
Here's how to do it the best way; link to the other site's content and write your opinions and commentary from your readers' standpoint.   
Blog Post Idea Step 10: Industry News Sites
News sites are bloggers' best source of new material. If you look closely, you will observe that every page has a new topic idea, new trends and upcoming events. Use these bits and pieces as writing ideas and compare them to your readers' particular interests.
Would your readers love to know what's trending in the world of technology, the billionaires' world, and business of entertainment, fashion or the lifestyles of top players in your industry?
Find out quickly so that you can be the first to talk about it. The first to get indexed on search engine wins.
Blog Post Idea Step 11: Questions and Answer Sites
Visit Q&A sites like Quora and Yahoo Answers for a bird's-eye view of the popular questions people are asking in your niche and the answers experts are offering.
The best approach to this is to target the primary keyword of your blog. Assuming your blog is focused on, "Social media," you can head to Quora and search for social media in the search box.
As you key in the keyword, a series of related keywords will drop-down, select "social media" and hit the search button. Immediately, top questions related to the keyword you want your blog post to rank on search engines for will show up – glance through at least 10 of them and pick up ideas on what's already trending.
How many people responded? How many upvotes were given to each of the comments made by experts? And what blog post idea(s) can you make out of them?
Using a part of the top-notch responses they have already given (with due credit accorded) you can generate a search engine-friendly blog post idea with ease.
Blog Post Idea Step 12: Readers' Comments
Don't make one of these mistakes most bloggers are making that rob them of consistent traffic, take a moment and read through some of the amazing comments readers made on your blog or on other blogs in your niche. Some of these comments can contain gold for search engine-friendly blog post ideas
What clarifications were requested? What are some other additional points that were mentioned? Take note of them.
By implementing this blogging procedure you can create some of your most absorbing blog posts.
Start your article with the actual comment that was made and thank your readers for inspiring a new blog post idea through the question or contribution.
Conclusion
Getting great blog post ideas that quickly starts trending on search engine won't be difficult if you implement these strategies we shared here. Blog posts don't just go viral except you systematically plan for that. Using this approach, you can be sure of writing what your readers are already waiting to talk about.
What are some of your hacks to getting great blog post ideas that easily go viral?
This is a guest post from Marsha Kelly. She sold her first business for more than a million dollars. As a serial entrepreneur, she shares business tips, ideas and suggestions on her business blog, Best4Businesses.com. She's also a contributor at My Top Insurance Blogs
Want to Set Up Your Own Blog?
You can use these web companies we recommend for their security and affordability:

Domain Name - Namecheap

Web Hosting - Siteground

Blog Theme 1 - MyThemeShop

Blog Theme 2 - Themeforest

Autoresponder - GetResponse