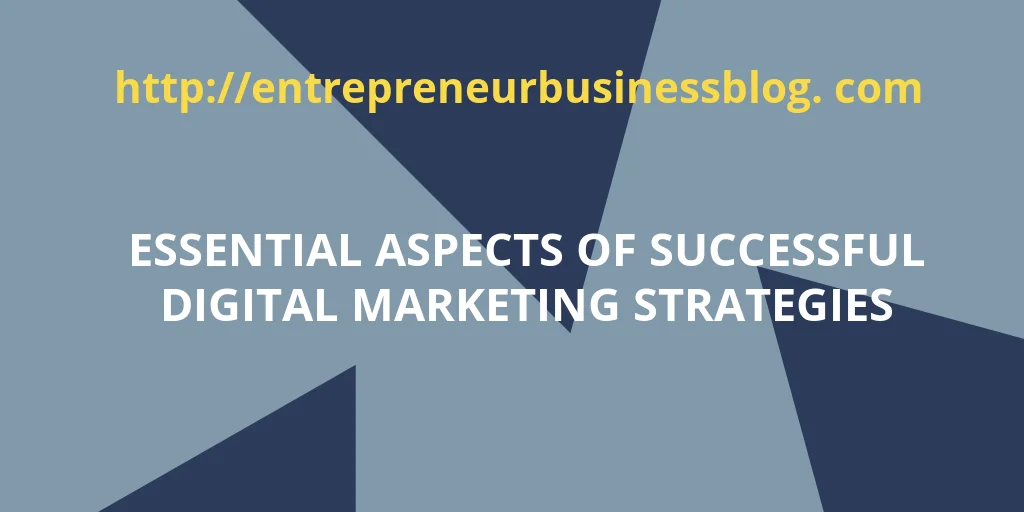 Marketing trends in recent years have showed us that companies around the globe increasingly attach huge importance to digital marketing campaigns.
This modality is becoming way more effective and interactive in reaching the audience. But connecting with the public isn't enough simply to keep your accounts up to date: you need to implement effective marketing strategies that manage to captivate and attract users.
So, here we present the essential aspects that you must take into account in a digital marketing strategy for your company or business, we share the eight keys to success in digital marketing:
Key 1: The website
The basis of any online strategy starts with the creation of a business website; it is your essential base, the headquarters of a digital business. Hence the idea of making an optimized website that is navigable to the user and is made with a clear objective in mind.
An important aspect to complement the website is the creation of company's blog if it's integrated into the web much better, which will let you publish useful content for your audience, informing them about how your company, its services or products can help solve their problems or fulfil their need.
Key 2: Content
Content is the most important aspect for your digital marketing campaigns to work and move forward.
What is the content used for?
Content is to be found over search engines like Bing or Google, to attract target audience (customers) and build trust, build a database, attract potential users and present valuable information over the web to help them solve or address a problem.
What type of content?
Your content should be based on the knowledge of your specific market segment, the key is to create information that may interest you and help a particular audience. The idea is to create content in multiple formats such as text articles, podcast, videos, photographs, Infographics, webinars, etc. Of all of these types of content, infographics and videos increase blog traffic more.
Key 3: Optimizing for Search Engines (SEO)
Once you have built your website and optimized its content (keywords) for the blog, what comes next is to spread that content. There are two ways to promote your website and content: free (organic) and paid. (Here's a step-by-step guide on how to get internet influencers to promote your blog for free)
The first is done by optimizing content with keywords and publishing content regularly. It takes a longer bit of time for the content to be classified and indexed by Google.
The second is achieved through paid advertising. These are the links that are displayed in the initial search results or in the right side of a Google results page.
Key 4: Online Advertisements
Any company that wants to achieve positive results in their business strategy should consider doing online advertising for their website, in greater or lesser extent.
But why should I go for online advertisement, you may ask? Because the internet gives you the possibility of a much bigger reach of potential clients at a relatively lower cost than the traditional means of advertising such as graphic media, radio or TV.
Besides we can easily segment and reach a specific audience through online advertising. Online advertising lets us control each action and allows us to monitor statistics in detail of each campaign made, whether Facebook Ads, in Google AdWords or advertising in LinkedIn, for example.
Key 5: Social Networks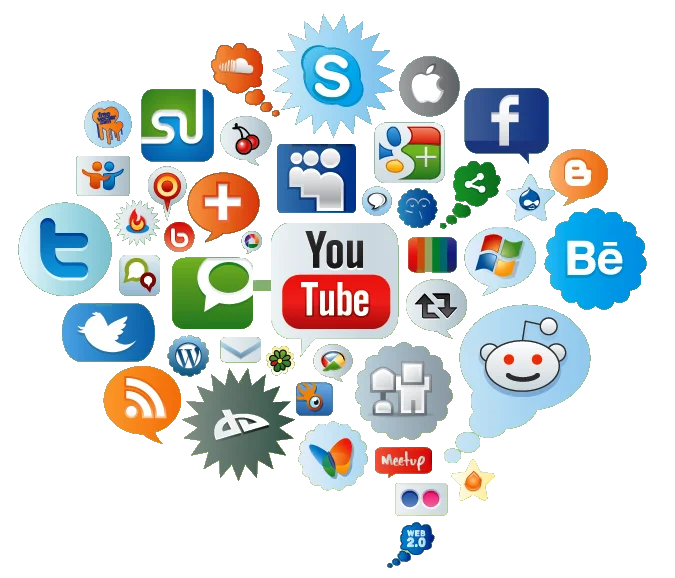 Social networks are a huge part of marketing that has taken an essential role in the communication strategy, generation of commitment and drawing leads for companies or brands.
It is of such significance that it's necessary to pull up a precise action plan for social media, which will serve to strengthen the content of your blog, listen and dialogue, generate trust, boost the brand, bring traffic to your website, attract potential customers and generate leads.
Success over social networks depends on the right approach you have:
Wrong approach: Social network -> Sales
Right Approach: Social Network -> Visibility -> Confidence -> Sales
Key 6: Conversion
What's conversion or conversion rate?
Conversion rate is the amount of actions that a visitor is expected to take on a website.
Formula:
Conversion Rate = Conversions/Number of visits
Why should your marketing strategy include conversion?
§  It's because conversion is the main purpose of your digital strategy
§  That's because conversion is the reason you are working hard to generate content
§  Because it's the purpose of your site
§  It lets you identify what needs to be improved on or changed
§  Conversion is what generates prospects and sales
§  Because it's what brings money to your business
What type of actions encourage the visitors to perform?
§  The purchase of product/service
§  Subscription to your newsletter
§  Registration to an upcoming webinar, presentation or event
§  Wish for additional information
§  Download file or specific info
§  Request for quotation
To perform this process, you need to make a conversion plan and perform specific actions such as building a landing page, outlining parameters, and using tools to evaluate and measure your results. In order to get traffic that convert, read this post.
Key 7:

 

Email marketing
Email marketing is the most effective tool at the time of conversion and has become more effective than ever.
But why use an email marketing plan? Here are some good reasons:
§  Staying in the minds of your customers for a longer time period
§  Building trust
§  Having a measurable strategy
§  Building expert positioning in the industry
§  Having an interested and involved audience
§  Building a personal communication vehicle
§  Generating sales
Consider two main rules when starting with email marketing:
§  Build the database
§  Send valuable content not just through offers
Use other powerful platforms for the creation, analysis, and management of your e-mail marketing campaigns.
Guidelines to Run an Email Marketing Plan:
§  Select the best platform
§  Build your database
§  Create content and a monthly content plan
§  Program the frequency and sending information
Key 8: Measurement, Analysis, and Control
The measurement and analysis of your marketing are not to integrate Google Analytics and analyze from time to time. But the purpose of this measurement and analysis is to improve your results, this process is a bit more complex, and is done in four steps:
§  Defining Objectives
§  Implementing measurement tools
§  Setting up a control panel
§  Analyzing, measuring, and applying corrective actions.
I hope these eight key aspects of successful digital marketing strategies that we shared here have proven their effectiveness in helping you generate better results in your business.
This is a guest post from Saqib Ilyas. Saqib Ilyas is an inquisitive blogger and loves to spread his knowledge. With a penchant for business, Saqib's new field of interest is Digital Marketing. He is currently associated with an online B2B portal in Pakistan named EWorldTrade offering reliable business connections globally. You can connect with him on Twitter and Instagram with this handle, @silyasofficial