---
DISCLOSURE: THIS POST MAY CONTAIN AFFILIATE LINKS. PLEASE READ MY DISCLAIMER TO KNOW MORE.

I'm sure you must be wondering what a business plan has got to do with running a successful blogging career.
Yeah… I had a similar thought before until I discovered that nothing works until there's a plan put in place for it, including the life you live. In this case, EVERYTHING. Every damn thing you do without a plan or a model as some would prefer to call it will fail.
Blog business plan doesn't have to be a big one drafted in paper with diagrammatic illustrations – but a simple business model shaped in the mind, and of course, scripted is enough to make the kind of business plan no single successful entrepreneur can deny having.
The Biggest Lie Most Successful Bloggers Tell You
You see, the biggest lie I've heard most successful bloggers tell their audience is that they had no blogging business plan when they started out. No, that's not true. They had, but not necessarily the type Harvard Business School, London Business School or Lagos Business School would like to condone. Instead, it was somewhat a pseudo business plan.
It's better to have a pseudo business plan (some call it, Simple Business Model) that will guide you on how to run your blogging business than to stay without one.
Beyond helping you to measure your blog growth, a blogging business plan also helps you to know the right steps to take in order to achieve your desired goal of turning your blog into a multi-million dollar business.
Why Many Blogs Started without a Blogging Business Plan Will Fail
Over the years I embraced this laptop lifestyle, I discovered that most blogs that failed to make money didn't fail because those bloggers were not creating contents. No, they did, but as it's today, your ability to write well is just a fraction to the effort required of you to make money blogging.
Because everyone is making money as bloggers is no guarantee that you will succeed if you don't have an effectively crafted blog business plan that will bring your passion, skills and experience together, in readiness to serve a hungry audience.
Some of the ridiculous things that happen where there's no blog business plan include but not limited to:
You will struggle to create content.
You will struggle to increase your blog traffic.
Your audience will be confused and will soon abandon you.
You will never get nominated for any recognition in the blogging industry.
A skinny blog traffic will always result to a dry pocket.
When desperation sets in, Google will easily notice it and blacklist your site.
[Warning!] Don't create, start or set-up a new blog until you've read and implemented every single idea I wrote in this article, else, you will be like that client of mine who before he met me made only $12 in 8 months because he was saving money to buy time.
Before we dig deep, I would like you to respond to these questions with the most profound answers you can think of.
10 Questions You Need to Answer in Your Blogging Business Plan
Remember, taking your time to critically examine them is what will determine how successful your blogging business will be.
What's the vision of your blog?
How will you measure success?
What are the blogging tools you would like to use in your operations?
How do you intend to promote your blog?
What would you want to rank on search engine for?
How do you want to make money blogging?
What's your content strategy?
Would you be blogging part-time or full-time?
How do you intend to finance your blog until it starts generating money?
Who are the people you need in your blogging journey?
It's about 50 questions you need to answer before starting a blog, but because of space, let me stop here.
When you provide the best answers to these 10 questions above, the success of your blogging business will make it to the headline news of your local newspaper faster than you can ever imagine.
Do you know, why?
You will virtually have no excuse to fail – every single article you publish will generate both traffic and income even while you are sleeping or taking vacation in your choice Island.
Yeah, isn't that the dream of every blogger?
Guide to Writing an Effective Blogging Business Plan
Every Successful Blogging Business Plan Must Have a Vision
What made you decide to start a blog? Who do you want to reach? What impression would you want your audience to have about you? And what are your blog's core values?
These are some questions you should be answering in your blogging business plan.
You must be so inspirational in your answers that reading them yourself will excite you. That way, you will always have the drive to regularly check on it.
Your Blog Business Plan Must Have Objectives
It's wrong to measure the success of any business by what others are doing. Instead, looking through your blog business objectives, you can clearly conclude if you are doing well (exceeding your target) or not.
In your objective, it's important you write down what you want to achieve every day, every week, every month, every year and every 5 years in terms of traffic, content, email database, social media fans, and of course, income.
You must get serious with that. Don't leave it to chance if your intention is to grow a successful blog that turns out to become a business that can run and survive with or without you.
You Can't Do without Blogging Tools
There are 3 basic things needed to setup a functional blog.
These things include, domain name, web hosting and theme (template).
While your domain name serves as your business name and address online, your web host serves as the online warehouse where all your digital contents (articles, photos, audios and videos) are stored and can be retrieved from, and your theme, otherwise known as, template shows the shape of your site.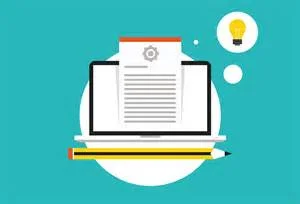 In your plan, you will decide which company to buy your domain name, web hosting and theme from, and why?
There are many companies out there that offer these services but here are my recommendations.
For your domain name, get it from NameCheap at $10.69 (plus $0.18 ICANN fee). They also offer shared hosting at a cheap rate of $19.88 and renewal rate of $78.88. I personally recommend it only for buying domain name because of the renewal rate. Would you like to secure/buy your domain name now before someone else takes it? Go to NameCheap now.
Go to SiteGround to buy your hosting plan. It's at a giveaway price of $62.2 now, SG site scanner included. Click here now to get yours. They can as well give you a free domain name if you don't have any yet, saving extra $10.69. But I strictly do not encourage that. The stress of transferring your host or domain name when you are no longer comfortable with their service is not worth it all. Don't try it. Get your domain from NameCheap and host it on Siteground, simple.
When you are now ready to buy your theme, you can join other 365,000+ happy customers at MyThemeShop to buy your theme. They have varieties of themes you can choose from, depending on your niche. If you will be running Ad network on your blog, please, go for their Adsense theme.
Why did I choose these ones over others?
Simple. Their customer's support is 100% guaranteed. I only recommend what I'm satisfied with.
Once you get them ready, you have two options… It's either you hire my team via this contact page or you do it yourself.
A Blogging Business Plan that Has No Room for Promotion Has Failed Long Before It Started
Like I already said, blogging success is 20% content and 80% promotion. So, if your blog business plan made no room for promotion, it's sad to break it to you that you've already failed long before you started.
Simple.
How you promote a blog is not different from how you promote a business, especially in this modern world of technology. Instead of going over it again, I recommend you read Alexe Chasanov's post that will show you 6 easy ways to promote your business (blog) on a small budget.
What Are the Keywords You Would Like Your Blog to Rank for on Search Engine?
One of the biggest mistakes anyone who intends to start, manage and grow a successful blogging business will make is to run a blog without having any keyword in mind.
Your keywords are simply those words with which people can find you with on search engine. You don't leave this to chance. You must carefully and strategically decide what it should be based on your niche.
Your blog keywords will decide what your PPC, CPC, percentage of search result, etc, ranking will be will be. You can use WordStream's free keyword tool rel="nofollow" to find your niche keywords. Or preferably, you can use Google Keyword Planner Tool at the Google Adwords section to find the keywords of your site.
For those of you planning to monetize your blog using ad networks (like AdSense, PropellerAds, Bidvertiser, RevenueHits, Media.Net etc), my recommendation is that you build a blog that is focused on high CPC and never those ones nobody searches for on Google. Here are the Top 100 Keywords with the Highest CPC. Don't just follow them blindly, think about your passion and writing skills too.
State in Your Blog Business Model How You Plan to Make Money Blogging
No matter how hard we try to discourage people from starting a blog with the primary intention to make money instead of impact, many of the newbie bloggers wouldn't listen.
Using a similar idea that gave rise to the manufacturing of condom where many people wouldn't put a stop to premarital sex notwithstanding the dangers in it, we have decided to include that since making impact is not enough, we need to show you how to monetize your site.
Did it stick?
Yeah… You need to state it in clear terms how you plan to monetize your site. Are you going to be selling your own product, selling coaching services, running sponsored posts, or you will be using affiliate marketing, banner display ads, advertising networks and/or freelancing?
What monetization model are you going to be using?
Write them down.
You can check out these 30 ways to make money a blogger can also take advantage of.
Develop Your Content Strategy
How often do you intend to update your blog? What writing tone and style would you like to adopt that will make your audience fall in love with your content over and over again? What's going to be unique about your blog post titles? How do you ensure you maintain this writing style so that when someone sites your content from afar, they can easily smell it? And what's your WHY for whatever your answers are?
You need to figure and document these things so that you can regularly go back to them anytime it seems like you are losing focus on your blogging objectives.
If you need a detailed guide on how you can create and implement an effective content strategy, please check this course. It's in module 5. You can order for it exclusively if you can't take the entire course. There you will learn how you can use content to hire Google as your No.1 Salesperson. Till date, my highest paying clients still come from search engine even though I'm doing well on social media.
How Much Attention Are You Dedicating to Your Blog?
Part-time or full-time? You need to state that. I started this blog on a side-hobby while serving as a corps member in Akwa Ibom State, Nigeria, but right now, I have gone into fully.
If your blog is not making much money yet, I advise that you start as a part-time blogger. It's risky to throw your family into an unnecessary financial crisis because you want to pursue your passion.
Rocking your blog on a part-time basis, 2 hours every day will go a long way in your overall success. And with the help of social media marketing hacks, you can create enough buzz that will take them marketing stress off your shoulder and place it on your readers.
How Do You Intend to Finance Your Blog Before It Starts Generating Income
Considering the internet subscription data bundle needed to maintain an active blog, it will be laughable to think that you will run a successful blog without spending anything extra outside your domain name purchase from NameCheap, hosting from Siteground and theme from MyThemeShop.
My brother, my sister, get ready to spend, especially if you love YouTube videos more than home TV like I do. Budget 10Gb every month, but that's depending on the nature of your work. If you are a minimalist, 2Gb may even serve you for one month, but you must never spend 24 hours on YouTube.
Did that frighten you?
Relax. You can raise the money needed to finance your blogging business.
How?
Here are possible ways to raise the money:
Friends and family members.
Sell some of your unused properties.
Exchange services.
Freelancing.
Your Blog Will Need a Team as It Grows – Get Prepared Ahead of Time.
There's a limit to which you can go as individual if you want to run a highly converting blog business. So, it's important that you assemble a team to work with.
You will need freelance writers, editor, graphic designer, and of course, guest writers.
You may not have all of these people at once, especially if you are just starting out on a low budget but have it mind that you will be needing them as your blog grows and more income keeps coming in.
The secret of most successful business people is that they don't work alone – they form of a team of like-minds whose energies when reinforced can cause a powerful disruption in their industry.
What to Do When You Feel Like Giving Up on Blogging
There will be urge to give up on blogging when things are not working out the way you had structured them in your blog business model.
But you know, what? Don't give up on blogging. It's not a get-rich-quick scheme so you must commit your time and energy to research non-competitive keywords you will target in order to get more traffic from search engine.
Beyond that, monetizing your blog is of paramount importance. However, if you are good at writing sales copy, you can create a simple information product, write a sales copy with which you will market it and if you are lucky, sales will start coming in droves.
Conclusion
You don't have to be a rocket scientist to create a highly successful blog strategy. It's very simple. And interestingly, you don't have to write everything at the same time – just take your time and develop your unique blog business plan step-by-step using this article as a guide.
Over to you… Do you have a blog business plan? If yes, how has it helped you to grow your blog? If no, why?
Important Announcement
You can now place your order for Blogging Business Masterclass. In this video course I took time to explain everything you need to know about starting a blog, generating massive traffic and monetizing it.
Recommended