Aside from the unexplainable gift of divine benevolence, most of the marketing strategies that have helped to position my business blog where it is today were learned by following these 10 blogs in the United States.
Their approach to the business of blogging, or will I say, online business in general made it fairly easier for me to pick their brain notwithstanding how far I'm separated from them.
In this blog post, I will not only share with you these marketing strategies I learned by studying 10 blogs in the US, I will also show you how you can implement them in your online business as soon as possible to get results of many years of research in one night.
If you are humble enough to implement these strategies in your business and they work for you, I request that you give the lion's share of your appreciation to them.
Do you know, why?
Without their many years of input to delivering stellar results, I wouldn't have had anything to write about. Simply put, this post wouldn't have been in existence in the first. 
Just before we dig deep, let's look at the meaning of marketing strategy.
What's Marketing Strategy?
While trying to do my research on what marketing strategy is from other experts' points of view, I keyed in this keyword query, "What's marketing strategy?" The results I got on the SERP were amazing but the one that caught my fancy was from Marketing Donut, and here's what they have to say…
A marketing strategy tells you what to say, how to say it and who to say it to in order to make more sales.
When I tried to compare this definition with what most business owners are doing, it became clearer to me why a mention of their business name sends a repulsive odour to their intended customers. In all honesty, let me break it to you. Nobody, and I mean, nobody will hand their money over to you when you don't know what to say, how to say it, and who exactly you should be saying it to.
It's as simple as, ABC.
How does this relate to the marketing lessons I learned following 10 blogs in the USA?
I will explain.
But before then, may I remind you that these marketing strategies won't work for you if after reading this article you don't take action. One of the obvious actions you must take is to develop a marketing plan for your business.
Here's the truth… You can't get anything less of success if you implement them. A report made available by HubSpot in 2017 confirmed that "61% of marketers believe that marketing strategy is effective."
The statistics above show that I'm not the only one saying it.
Without further ado, let's move quickly to the marketing strategies I learned from 10 blogs in the United States.
10 Amazing Marketing Strategies I Learnt While Constantly Reading 10 US Blogs
#1. See fellow bloggers as partners, not competitors – Neil Patel
The first key to building a strong business relationship in blogging is to form allies with other bloggers, especially with those in your niche. I learned this from no other person but from this marketing guru called, Neil Patel.
The most outstanding way of proving that you see other bloggers, writers, and online business coaches as partners instead of competitors is when you link back to their sites. Research I carried out on some of Neil Patel's long-form posts proved that he links out to more than 20 sites relevant to his content.
How does linking back to influential writers and sites help increase your site traffic?
Neil Patel believes that this is the best way to say, "Hi, I'm in the niche, too. I respect you and just linked to you." And when that happens, they are likely going to check out your blog and if they find it interesting, they may either approve the trackback, share it with their followers on social media, or may even be generous enough to leave a comment for you.
This is a smart way to build thousands of backlinks to your blog in record time. You might as well get some .gov and .edu links by simply utilizing this strategy.
How about if your content was compelling and insightful enough? You can be sure of getting a backlink as a way to reciprocate your kind gesture and lots of referral traffic.
#2. The moment you stop providing the solution, your business stops existing – HubSpot
The reason people buy our products, refer us to their friends or hire us to render one service or the other is because bring solutions to the table. Take the solution away and you will be out of business.
At the time I decided to take up blogging as a full-time business in 2016, which led to the creation of this blog you are reading now, I came across an article written by Corey Wainwright on HubSpot, titled, "8 Ways to Solve Prospects' Problems Through Your Marketing."
In that article, she said two things that were noteworthy…
First, "You are in business because you provide a solution" and secondly, "The product and service are not what makes a lead want to be a customer – it's a solution to their problem that people care about."
These two words of Corey on HubSpot handed over to me the first marketing strategy I needed to gain access to lots of clients. Knowing what my audience wants makes it easier for me to know exactly what to create for them.
Recently, when I realized the rate at which people were interested to own a blog, this same marketing strategy prompted me to publish a long-form post titled, "How to Write a Successful Blogging Business Plan." Guess what happened, I got more clients than I could handle at a time.
Since then, I've gone ahead to write other amazing and helpful articles like real estate SEO: how to generate quality real estate leads using SEO Strategies and SEO tools that can help you optimize your blog for success.
#3. Your blog post headline is important in getting human, search engine and social media traffic – Smart Blogger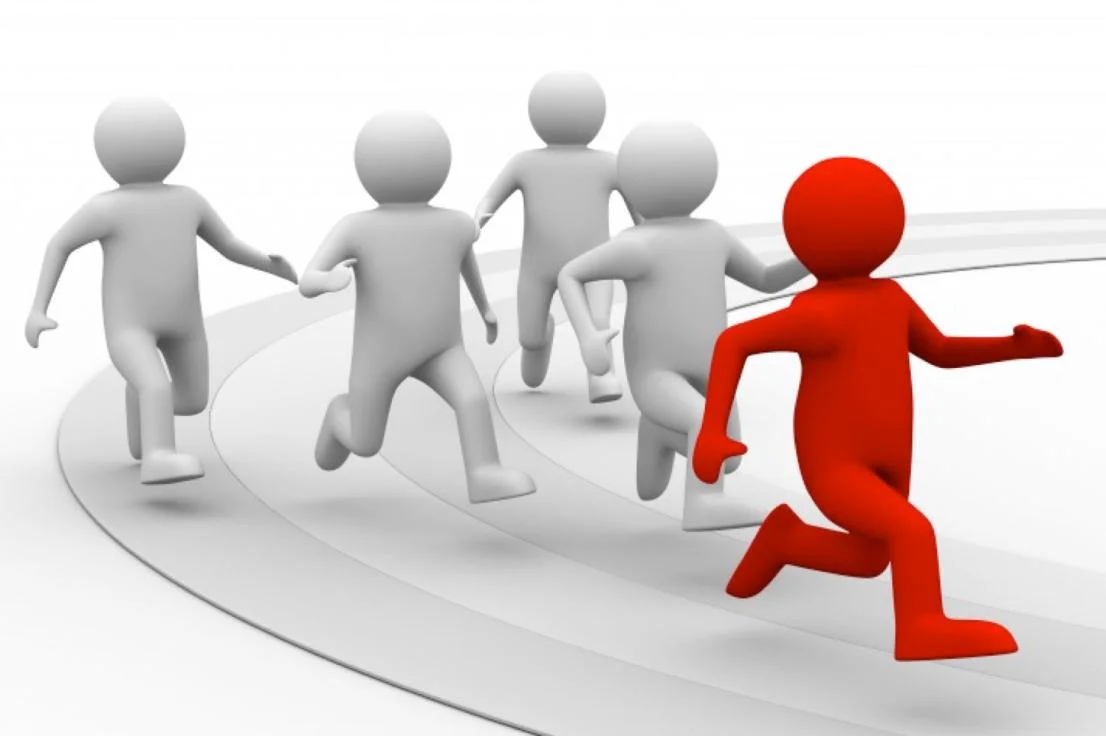 Take it or you leave, "When you have written your headline, you have spent 80 cents of your dollar," says advertising legend, David Ogilvy.
I learned how to craft my blog post titles, what subheadings I should be using, where to insert my keywords, and why all of these matter to my search engine ranking after studying the likes of Jon Morrow of SmartBlogger and Brian Dean of Backlinko.
Knowing exactly how to write your subheading using the H2 tag will increase your chances of ranking on the featured snippets.
Writing eye-catching, head-turning and tongue-twisting headlines don't require rocket science. Even if it's your first article, you can follow what this response-boosting copywriter, Bob Bly said, "You can never get it wrong with, "How-to".
Let's say you want to write an article centered on, Marketing Strategies, you can come up with the following titles…
21 Marketing Strategies You Can Implement to Grow Your Business
7 Brands and the Marketing Strategies that Made Them Stood Out
How to Communicate Your Marketing Strategies to Your Team, etc.
There are about two keywords (the seed and long-tail) that each of these headlines is addressing, but I won't talk about that now.
Still confused? Purchase this eBook, The Magic Headline Hooks for just $5.
#4. Say what your audience wants to hear in a way they will find it easier to discover on search engines – Backlinko
When people use search engines to find information online, the first SERP that shows up to a great extent tells you the site that said what they wanted to read or watch in the most discoverable way, that's using the right keywords.
As an online business owner whose greatest weapon is content marketing, Brian Dean's series of case studies and strategies taught me how to generate backlinks to my blog with ease.
It's important I call your attention to the fact that without expert knowledge of SEO, your marketing strategies when it comes to getting customers online will be an illusion. Knowing where to place your keywords and the density is what will decide how helpful the search engine will be in promoting your business.
Recently, I discovered that leads generated through search engine organic traffic are easier to convert to customers than those gotten through social media. This is not to say that social media isn't working, after all, my step-by-step guide for selling on social media is a fail-proof that it does.
#5. Be persuasive irrespective of the purpose of your writing – Copyblogger
When Brian Clark writes, his words come to me in the most persuasive tone. I may not know if this persuasive skill of his was picked up from Law School or if it came naturally. What mattered to me most was how it made me desire to take whatever action was offered to me.
"The first purpose of any persuasively written content is to convince the reader that you are an expert worth listening to."
Since a bunch of my work involves promoting clients' businesses, I smartly drafted it into my marketing plan – to speak in the most persuasive way irrespective of what I'm writing. It doesn't matter whether I'm writing a blog post or a simple Facebook post, I'm spellbound on making it persuasive.
Why structure every post as a copy?
The first purpose of any persuasively written content is to convince the reader that you are an expert worth listening to. The second and subsequent purpose is to take your readers through a series of offers (solutions) they will feel very stupid to say no to, in this case, it will be closing the browser without getting to the end.
In order to get more traffic, social shares, and customers, your blog post needs to be structured as a copy. We call it SEO copywriting because it follows both the SEO and copywriting rules. Identify the problems, both the ones your audience are aware of and the ones they are ignorant of, and proffer professional solution to them.
#6. Be visibly present before your prospects – Blogging From Paradise
Till the time of writing this post, I'm yet to meet any other blogger who has been able to beat the record of being visibly present on so many blogs like Ryan Biddulph of Blogging from Paradise.
Despite having been featured in more than 250 blogs, including, Entrepreneur, Forbes, Virgin Blog, Neil Patel, etc., having written over 120 eBooks, and lived in so many countries of the world, Ryan Biddulph still finds time to leave intelligent comments in so many blogs.
I tell you the truth, I lie not…. Ryan's comments have appeared in more than 80% of all the blogs I ever visited, especially, blogs owned by Americans, Indians and Nigerians. Even as I speak, he still catches up to 8 hours of sleep.
My decision to apply this strategy has continually brought me referral traffic from Matthew Woodward, Donna Merrill Tribe, Savvy Blogging Tips, Sueblimely, Successful Blogging, etc.
#7. Share your success stories to inspire your readers – Making Sense Of Cents
Since December 2016, I have continued to follow Michelle Schroeder's income reports. Seeing how other bloggers are succeeding and some of their major streams of income keeps me motivated to keep blogging, knowing fully well that there's a big future in it.
There are many exciting opportunities available to bloggers you may not notice until you begin to read the income reports of other successful ones. But I must warn you, don't let it intimidate you.
One of the things that happen when you read income reports of successful bloggers is that it helps you know where to focus your attention. There were companies I didn't know had affiliate programs until I became a loyal reader of her blog, Making Sense of Cents.
#8. Creatively build your online brand using social media – Rebekah Radice
I will be insincere to share my success story as a digital marketing consultant without mentioning how Rebekah's contents on her blog and that of Diana Adams, all frequent contributors at Post Planner, were useful to me.
Though her journey started more than 17 years ago, in the past 5 years I followed her, I have watched her climb the ladder of success so speedily. A fraction of what I implemented to gain more Twitter audience/followers from the United States was learned by following her on Twitter, @RebekahRadice. Read up on the details of what I learned building a US Twitter audience.
In her recent guest post published on Inc., she shared 4 ways small businesses can use social media as an insulator from outside negative forces, and for future-proofing their business.
Incorporating her social media tips into my marketing strategies gave me an edge over most of my competitors in the industry. It will be tiresome trying to build a fast-growing blog business without a tactic social media strategy.
#9. It's not enough to have a content strategy, you also need to document it – Content Marketing Institute
Running a successful blog is not feasible without a content strategy. And there's every tendency of becoming inconsistent if you don't have one.
A report by Altimeter says, "70% of marketers lack a consistent or integrated content strategy," and it's not far from the reason why many marketers are struggling, especially newbies.
I learned from CMI to be consistent with updating my blog post. I learned about content repurposing and the need to use statistics to support my claims.
#10. Every brand has a personality, discover yours and use it in all your marketing work – BigBrandSystem
It hasn't been long since I came to know Pamela Wilson, the brain behind, The Big Brand System, a marketing consultant based in Nashville, Tennessee, USA, but what I've learned about personal branding from her has given me a serious mind-shift.
The first night I took her quiz on discovering your brand personality, I was shocked at the outcome of the result. I almost tried to deny the result. But, hey, what's more important than owning it up? I was honest with my responses so I had to own up to whatever the result was and rather seek better ways to make amends.
While reading through her blog, sucking up every single page like a male baby sucks his Mum's breast, I came in contact with her series on Design 101 which brought me to a whole new level when it comes to using images to communicate my ideas. Her approach to brand personality follows one simple sequence: Discover – Build – Profit.
Conclusion
These 10 blogs are not the only blogs in the United States that I follow, but to make this post simple, I decided to peg it at just 10. If until now you don't have a marketing strategy, I encourage you to start adopting it.
What I didn't mention when I started this post is that having a marketing strategy makes it easier to have a marketing plan, and having a marketing plan makes it easier to be laser-focused on one thing at a time. And when you are focused, it becomes easier to measure your result, sustain it and duplicate it whenever it's required.
Now over to you… Share with us 10 blogs in the US or any other country of the world where you learned your marketing strategies from. If you invented them yourself, you can also share them with us in the comments section below.