Have you been wondering how experts in your industry get to build strong and lasting business relationships that makes it literary impossible for them to lack help? Would you like to copy these simple templates most industry gurus find difficult to share? Read on to discover them for yourself.
Achieving success in business does not only rely on you being able to provide high-quality products and services that people need and want. It also comes with building strong business relationships with other people who are, in one way or another, involved in helping your startup grow. These people are your clients and customers, employees, suppliers, and even your competitors.
Here are some essential tips to make sure that you are able to make meaningful connections with them that could only strengthen over time.
Make Interactions Personal to Build Strong Business Relationships
Sure, social media helps us interact with our potential clients anytime and anywhere. By posting photos, videos, and status updates, we can let people know what our company is up to. But how about spending time to personally meet clients instead of just sending emails when answering their inquiries?
Maya Angelou once said "I've learned that people will forget what you said, people will forget what you did, but people will never forget how you made them feel."
This is a good thing to remember when establishing relationship with your customers. Be cordial and accommodating, share an anecdote or two during consultations, and answer all their questions honestly.
Even if you are already getting hints that the customer finds your prices steep and may not choose to work with you, maintain your politeness and never use a condescending tone. Instead, offer assistance and refer your customer to a colleague or competitor who might be able to help him.
You may have been unsuccessful in closing a deal with that particular client, but he will be able to remember the positive experience that he had with you. He is most likely going to recommend you to other people, or he could come back to you when circumstances allow him to choose you.
Another useful tip that would make customers remember you is by sending greetings during special occasions such as birthdays, Christmas or New Year. Drop a short email or send a small gift of gratitude to let the other person know that it was a pleasure doing business with him.
One more thing that most people forget: don't contact a person only when you need something from him. If you feel that this person is a valuable business connection, be regularly in touch simply by meeting for coffee or sending greetings during the holidays.
Remember: It's "Give and Take" Not "Take and Take" If You Want to Build Strong Business Relationships
Simply put, you have to offer something first when you need to ask a favor from one of your business connections.
It can't be denied that there are times when you would need to seek out other people's assistance in handling some business matters.
However, don't ask for something outright without offering something in return. Business deals are an exchange of interests, and it is unfair on one party if it is going to be a one-sided agreement.
How do you give back?
Simple.
Offer your service, expertise or anything of value to your business connection.
Sharing is caring, and this is the latest trend in business and marketing right now. For example, a good way to maximize your online marketing strategy is to offer valuable and relevant content that aims to educate then attract potential customers.
Sharing your expertise and offering assistance builds trust in you, and being trustworthy and reliable is a very important trait in business.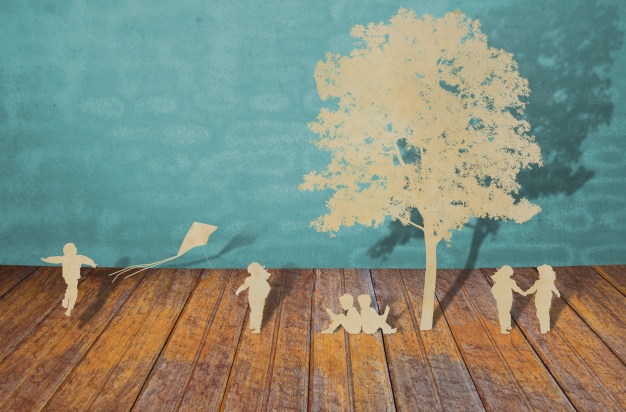 Respect Others If You Want to Build Strong Business Relationships Fast
Respect in business comes in many forms.
One of them is to respect other people's business rules.
You can't force other people to play by your rules if you need their services. Abide by their payment schemes, deadlines, and other guidelines that help bring order to their business. Respect contracts that you sign with other parties. If you both agree to certain terms and conditions, be sure to deliver as you have promised on the contract.
Respect other people's time
When you arrive late during a meeting, it sends a bad impression to the other person. It's a "No, no" to waste an investor's time. Nothing matters to him more than his time, and that you must respect.
When you have an appointment with a business colleague (even if you are the financier), respect that appointment and keep to it. Strong business relationships thrive in events where each party involved respect themselves.
Respect Office Colleagues
In the office, respect your office mate's personal space. Respect other people's opinions and suggestions as you would want them to do to you. Golden rule applies in everything, including in business.
Treat Your Competitors as Friends Not as Your Enemies
As an expert or one who wants to become, it is important to build a positive working relationship with your competitors. Rather than being hostile towards other people who are in the same industry as you are, it helps to hold your competitors in high regard.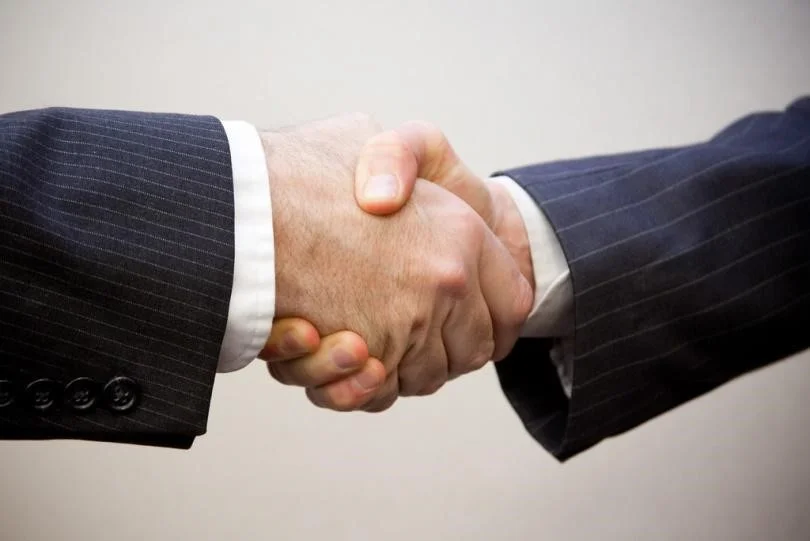 Befriend them, invite them over, and exchange ideas about your business. We grow by sharing and learning, especially if we get first-hand information from someone who does the same thing that we do.
You can get tips about what works and what doesn't, and you can even find out which clients are hard to deal with if you are smart enough to build strong relationships with your business competitors.
It is really a two-way street: you learn from them, and they learn from you. Experts in your niche know this thing to the core. Another advantage is having someone who can bail you out when you need help.
For example, if you can't meet the production requirement for a certain order because of some problem with your equipment, as one who already has a working relationship with his competitors, you can call your closest rival and ask for help in producing the orders needed or pass on the entire order to their company instead of stressing yourself out and compromising your product's quality.
This is the best thing that you can do to promote your business even if you have lost that deal. In the end, your competitor will be thankful and will remember your assistance when he is put in the same situation.
You are lucky if your competitors are as open-minded as you are. It will only lead to a strengthening of your industry as a whole. You really shouldn't worry about this setup, because in the modern world, there are no more secrets. You can always research online or pose as a customer to find out their prices, but why not get a direct answer from the business owner himself? It will save you a lot of trouble and emotional burden too.
So what if you share your best practices or pricing schemes? What really matters is how you execute your business plans, how your company treats your employees and customers, and how you can be consistent at doing what you do. That is where the difference between being more successful than your competitor lies.
Conclusion
It pays to be nice to your clients, employees, suppliers and business rivals. It is basically just good karma. You attract what you are. Building strong and positive business relationships is necessary to strengthen your business and to see you through the hard and challenging days that every entrepreneur goes through once in a while.
A quick one just before you go… Has building strong business relationship with your client, supplier, employee or even your competitor helped you in any way to generate more money in any way?
If yes, please, share with us in the comment section.