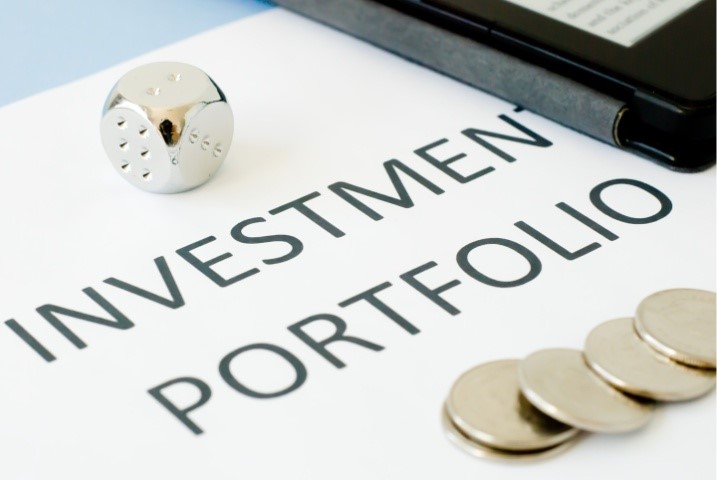 This is a guest post from, Sebastian O'Sullivan. He's an investment expert and business consultant at dohertybaines. He follows the value investing approach and loves to guide the aspiring investors in the right path.
The popular perception in London is, saving money is the "safest" option; whereas investing is more "risky" in nature. Of course, this is true to an extent and for most of you, money and investing were probably not discussed at home much.
But, when you have to factor in inflation, you comprehend that your savings actually lose their value or remain inert for a period of time as they just cannot keep up. So, if you'd instead have a go at beating inflation, then investment could possibly offer you the best opportunity overall.
Having said that, the very first investment you'll make is likely to be the hardest of all. So how and where do you start? No tips could guarantee you success, but perhaps these might help.
Step 1: Start Now
There's never been a better time to begin a fresh business endeavor in London or any part of Europe than now. So, don't wait to acquire a better paying job, because you can actually save from whatever you're earning now.
If you're used to procrastinating, then that day is never going to come. So, start now, with whatever you've got. The sooner you start the better your investment will be when it matures.
Step 2: Be Clear about Your Investment Goals
You might think of it as a silly question, but why are you doing this?
Always remember that a "strategy" is a simple means to an end- therefore you have to decide what end result you would like to achieve.
Are you investing in London to build a lump sum amount that you can spend five or ten years from now? Or you want that investment of yours to generate a regular income for you in the future (for instance, after retirement)?
ALSO READ: HOW DO EXPERTS BUILD STRONG BUSINESS RELATIONSHIP
Different people have different goals. Likewise, different goals need different kinds of investing, so ensure that you match your goals to your methods. If you are privilege to work with the best online stock broker UK, they can guide you on how to ensure that your method matches your end goals.
Step 3: Choose a Financial Planner
The advantage of choosing a financial planner is that they take you through all the possible investment options that are available to you. With those options, you'll be able to learn, which is the best one for you to determine how to achieve your goals and so forth.
Having made a choice, later you'll be able to understand how and where your money is being invested.
Step 4: Invest in What You Know
If you've planned to invest in a specific kind of stock (as opposed to a general fund), then you need to look for an 'edge' if you've got one.
For example, if you've spent most of your life working in the industrial sector, then you might have a different attachment towards an industrial warehouse to rent in London and know a good prospect when you see one. Yet, it's a high-risk strategy to invest only in a particular part.
But, if you really understand the field and are fully prepared to take a chance, then any sort of expertise you bring in is a benefit. Alternatively, do not plunge into a sector you don't comprehend simply because it looks the best at present.
Step 5: Be an Amateur
This one probably surprised you the most, didn't it? But, just hear us out! The true amateur has a huge benefit- as the word 'amateur' means 'an enthusiast who does something because of the love they have for it'.
So, in order for an entrepreneur to maximise their possibilities of investment success, you really have to love what you're actually doing. Read up on investing in London, study top professionals in your niche and make it your hobby- just try to enjoy the journey for the sake of it.
ALSO READ: BUSINESS INTELLIGENCE METHODS ANY COMPANY CAN EASILY IMPLEMENT
This in turn creates double benefits, because it not only increases the possibilities of making good decisions but also means investment becomes a part of your discretionary spending. That way, you won't feel like you're making a lot of sacrifices.
Step 6: Play the Long Game
Also known as the 'waiting game', investment should always be done keeping the long-term in mind and that's perhaps the hardest lesson to learn for beginners.
Of course, it's true that equities can make considerable short-term gains, whereas, on the other hand, they can plunge in value more rapidly. In order to become a serious investor, you need to accept this risk and search for a way to work with it. Thus, begin early, set goals and always be patient; more importantly, do not panic.
Step 7: Diversify
According to Charles Darwin, the creatures that were over-specialised were the prime candidates for extinction. Likewise, this is also true when it comes to investing.
So, always aim for a diverse portfolio and by diverse it doesn't mean shares in various kinds of companies, but in various kinds of assets as well: bonds, equities and cash are the three main categories in that respect. Even commodities can be a good option to invest in.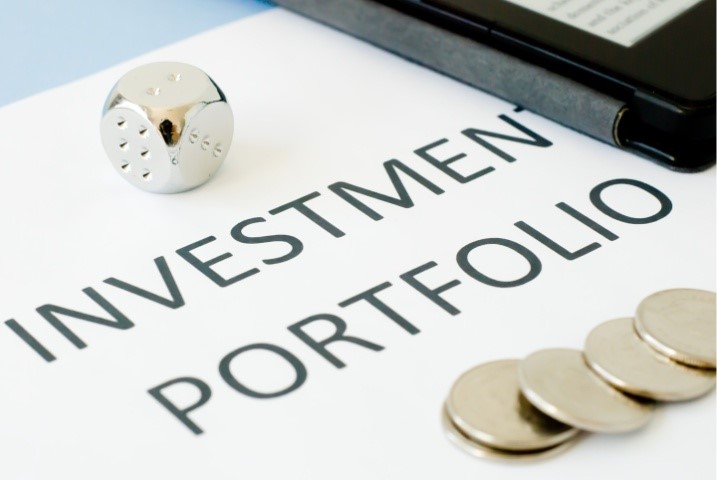 The idea behind this is when one asset struggles the other one will grow or at least be stable. The proportion in which you need to hold different assets is a whole new topic in itself- meaning it's the tactical heart of your investment strategy, which would determine how fast or securely your portfolio might grow.
Step 8: Rebalance
If you're the one who's managing all your investments, then this could be the easiest point to overlook. However, it is an important one. So, consider your diverse portfolio- probably a blend of high and medium-risk bonds, equities and cash.
You need to choose the mix cautiously, on the basis of how much risk you'd want to take- this is based on your overall investment goal.
ALSO READ: 7 THINGS EXPERTS CONSIDER WHEN CREATING A BUSINESS LOGO
But, what if your equities have an exceptional period of growth? If that is the case, then more of your money is invested in higher-risk investment. That way, your mix will be changed from what you had planned initially, which might be inappropriate for your goal.
Due to this, you must also check the portfolio daily and move your possessions around if you're required to keep the mix right.
Step 9: Don't Try and Time the Market
You know how at times a professional investor makes a market prediction and that turns out to be spot on? But, you'll never hear about those fifty other professionals whose predictions failed.
The stock market is a chaotic system, like the weather- that is you cannot predict them, but you can surely prepare for them beforehand. So, try making your portfolio an all-weather vehicle, which can survive the storms and later enjoy the sunshine.
If you trust timing too often, then chances are you'll sooner or later mis-time it and get burnt or drenched. So, avoid timing your investments.
Step 10: Shelve Your Emotions
Once you're completely involved in investments, it can turn out to be as emotive and convincing as following your favourite sports team.
This has its own benefits, but it might as well lead you to irrational snap decisions, like bailing out of a chosen fund during a bad spell, thereby crystallising your losses.
So, the best way to keep your emotion in check is to invest with the assistance of an expert, who specialises in wealth management.
Your consultant will provide you with as much or as little involvement as you wish and you could perhaps run a decision past them in order to check their soundness.
Also, the advisor will not overrule you, but they might possibly spot risks and chances that you would've missed.
Conclusion
To sum it up, everyone thinks of saving if they're able to, but not many of us really feel ready to invest.
Chances are you might think that investing can be a risky bet and might decide to not end up placing that bet.
However, if you go about it in the right direction and with the right attitude, you'll probably accept the fact that investing is not a scary prospect.