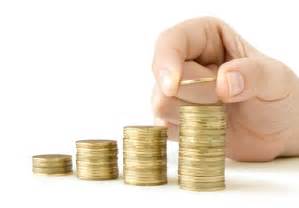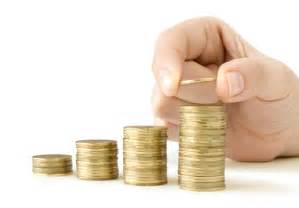 Businesses are being advised to change their energy suppliers, in order to save a considerable amount of money on their bills. Despite the monetary advantages switching energy suppliers provides, a recent survey reveals four out of every five businesses appear to be remaining with their present supplier.
Failing to capitalise on the financial benefits of changing suppliers, is particularly pertinent to small and medium-sized businesses. Smaller businesses may not have the manpower to carry out the research to find the best deal, which can be extremely time-consuming.
Also Read:  How I Made $500 on Warri Forum and Quora in a Day (Interview with GT)
It is important to remember that energy tariffs will, and do, change on a fairly regular basis, depending on issues such as the price of world energy, government policy and competitor pressure. Small business owners often channel their efforts on promoting and selling their products and focus less on smaller savings, such as energy consumption and rates.
Depending on required usage, an average saving of £1,150 per year is possible by simply switching to another energy supplier. Energy has become an extremely competitive marketplace, and there are a number of smaller energy suppliers, as well as the 'big six', which offer a range of tariffs.
If you're a business owner wanting to make savings on this unavoidable expense, take a look at the following ten reasons to consider switching energy suppliers for your business.
Reason #1: Difficult economic climate
Changes in government policy and Brexit has created an uncertain climate.  In situations that are unclear, businesses tend to look more closely at their running costs. Consequently, anything that a company can do to save money needs to be considered as viable.
Also Read: How to Use Company Credit Report to Grow a Sustainable Business
Reason #2: The price of energy is rising
The chief executive of Energy UK Lawrence Slade, who represents many of the more than 40 suppliers of business and domestic energy in the U.K., has told the government that energy rises are justified. In fact, three of the big six energy companies have already increased their tariffs.  Wholesale gas prices for March were 100% higher than the same period last year, and electricity is also up 69%.
Reason #3: Switching is quick and easy
Switching can now be undertaken by a supportive company, which will take responsibility for finding the best deals at any one time and provide the support needed to switch.
Reason #4: Competitive environment
To stay in contention in a competitive business environment, all areas of expenditure need to be considered on a regular basis, in order for a company to remain in a viable proposition in the marketplace. Any savings that can be easily made should be considered and implemented if feasible.
Also Read: 5 Ways of Leveraging Data-Driven Marketing for New SMBs
Reason #5: Greater flexibility to switch
One reason that many businesses may choose to stay with a supplier is due to the fact their current energy contract isn't due for renewal for perhaps 12 or 18 months' time. Fortunately, Ofgem, the UK's energy market regulator, introduced more freedom and flexibility to commercial energy gas and electricity contracts. Businesses now have the choice to inform their current supplier they would like to switch. The transfer of supplier can be arranged at any point from the start of a contract up to 30 days before it expired.
The amended rules mean the former 'switching windows' have been eliminated.
Reason #6: No rolling on to more expensive contracts
One consequence of the abolition of the former switching window policy is that businesses no longer run the risk of being rolled onto a more expensive energy contract, and tied into such a contract if they had failed to arrange a renewal or switch.
Reason #7: More effective budgeting
By researching the market and finding a more economic energy tariff that works well for an individual business's requirements, companies are able to calculate their expenses and outgoings more accurately, which can prove particularly valuable for small businesses operating on tight financial margins.
Reason #8: Switching won't interrupt your energy supply
Naturally, it is imperative a business is supplied with energy in order to carry out its daily operations. One concern companies may have about switching suppliers is that their energy supply will be interrupted and they will be stuck without energy for a period. If you have such doubts, you'll be pleased to learn that commercial energy is supplied through the same infrastructure, no matter who your supplier is. Consequently, no changes have to be made to the wiring or piping of the energy system at your premises and your business's energy supply will continue as normal. It will merely be the contract that changes.
Reason #9: It just makes sense
Whilst concentrating so hard on developing your business, it may be easy to ignore systems and protocols that stay in the background, functioning satisfactorily without daily supervision. Arrangements of accounts that you set up to run automatically some time ago, may need revising or updating. They could now be costing more than they need to be. Maybe an energy audit or review of possible areas of saving would be a worthwhile time investment. Why not start by looking at your overall energy costs?
Reason #10: The savings you may can be spent on other areas of the business
Of course, the principal reason for businesses to switch energy suppliers and find a more affordable tariff that works well for their specific energy requirements is to save money. With the cost of energy rising, this unescapable business expense can be a leading cost of a business. For SMEs operating on tight monetary margins, the money saved on energy bills can be vital to their competitive survival.
Also Read: 10 Reasons Why Millennials Are Working for Themselves
Such savings can be used to pump into other areas of the business. For example, the pounds saved on gas and electricity could be put into marketing campaigns, designed to help a company increase brand presence and ultimately grow and increase profit margins.
In addition to what Chris Tipping said, we went on Reddit to pick the brains of some British residents on how to save more energy. Here's what some of them said:
"Turn the bloody lights off."
"Don't put the heating on, go down the pub instead."
"Drink tea less frequently so you don't have to boil water that often."
"I find sitting around reading Reddit rather than running about or going to the gym saves me a lot of energy."
This guest post was written by Chris Tipping, a Digital Marketing Executive working with Business Save. They specialise in comparing business energy costs and helping companies of all industries and sizes make considerable savings on this unavoidable business expense.