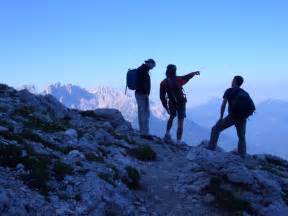 As the economic climate begins to stabilise it seems that now more than ever, people are beginning to take the plunge and start their own business. Running a successful business is an extremely difficult task, it takes practice, patience and routine. But with this new business guide, it will be very easy to pull through.
A surprising statistic is the fact that 80% of businesses fail within the first two years, so it is imperative to hit the ground running and build momentum in these first two crucial years. A wise entrepreneur will appreciate the value of useful information, tips and shared wisdom for success.
Here are some of the most important steps you must stick to, in order to ensure business success and prosperity…
New in Business? Do What You Know, Know What You Do
The first rule of business is knowledge, start a business in the market of your expertise, consume your craft, ingrain it into your every fibre, and exude the knowledge and confidence you have to your employees and clients.
There is nothing more concerning than a business owner who isn't a master in their craft, this will be a really off-putting sign for potential clients and customers.
Never put yourself in a position where you have chosen a business based on the potential financial gain. It is imperative to pursue something that you are passionate about and have unbound knowledge, and the money will follow. If your head, heart and soul is in your business, then you will have a much better chance of succeeding.
New Business Owners Should Keep Track of Everything 
Organisation within a workplace can be the key to its success. Every single payment, measurement, conversation and email sent needs to be kept tracked of and well documented.
If your new business guide must be implemented to letter, "T" then you should create written systems for everything, then you will most certainly see the benefit. A great way to maintain a level of consistency and organisation is to make sure that you engrain these systems into every fibre of your business and train your employees accordingly.
Be sure to make your daily decisions and set your targets and expectations based on the data you collect, whether that is based on figures, enquiries or anything else related to your industry. Although this may seem like a really obvious thing to do, as a business owner there are a million tasks that can easily shift your focus and making decisions based on advice or hunches can often be tempting.
Hire Smart and Don't Micromanage
A great business owner will tell you that your employees make your business. Their success is your company's success, and their failures are your company's failures. Only welcome people through the door if they share the same passion as yourself.
The hiring process which can also be automated is an excellent time to gage the strengths and weaknesses of a person, so be sure to really get a feel for how the person thinks and feels before bringing them on board – however tempting it may be, never ever fall into the trap of making quick hires.
If you recognise the strengths of your employees and delegate effectively, then then success will follow. Don't fall into the trap of micromanagement as this can de-motivate your employees and distract you from other tasks within the business.
Use incentive-based reward systems to motivate and inspire your employees and ensure that you have proper training procedures in place to get maximum results.
Don't Be Stubborn in Business
If you want to run a successful business, then you must be receptive to change. Never marry yourself to your business plan. Business markets change on a daily basis, industries change, customer demand changes, technology changes, in order to stay relevant and be able to give people what they want, you must also change and adapt.
Don't let your ego get in the way of your businesses success, if your plan isn't working then take a step back and explore other avenues to take. Remember, that every day is an opportunity to learn more about your industry and about how the world works, so be receptive to change and open to advice.
New Business Guide, Says Find the right location
Seek advice from like-minded professionals, consult with qualified property management experts before purchasing any office space, this will ensure that you're getting the best space, in the best location for the resources that are at your fingertips.
Once you have established yourself as a successful business, then seek to have the best office space, flashiest car and fast expense accounts.
Remember to always work within your businesses means, and this applies for whether you're just starting out or have been established for years.
There is no point getting your company into unnecessary debt, so be sure to choose your location wisely. For some industries location can be everything, it is a reflection of stature for potential clients, customers and investors.
Although this may be the case, it's even more important to make sure that your business and vision comes before location. When starting out, your wallet is your company's life blood, so don't make the mistake of picking a prime location and bankrupting yourself in the process, this is how many companies fail along the way.
Consider Any Risks 
As a successful entrepreneur will understand the importance of health and safety, and will completely live by the regulation book in order to stay out of any unnecessary legal cases.
Keep the workplace safe – this is your new mantra, never forget it or let it slip down your list of priorities. Simple steps can be taken to fix this, for example, if there are any exposed wires, loose fittings, uneven floorboards etc. then fix them, tidy them away, put signs up, cover yourself and your business.
One of the most important, yet often overlooked factors that business owners need to consider is indoor air quality. Studies have proven that poor air quality and indoor air pollution can actually be more hazardous to your employees than outdoor air pollution – so make sure that you have the right ventilation systems that will supply the workplace with clean air. 
There are simple steps that you can take to ensure a safer work environment. Covering every different avenue is a necessity if you are a business owner and choosing to ignore these factors could have serious legal implications.
Keep Your Business Priorities in Check 
In this new business guide, in order to run a successful business standard procedure that you can no longer live the 9-5 lifestyle, but it's also important to separate work from play. Make time for yourself and make sure that you are not married to your business.
Burning the candle at both ends can lead to you resenting your craft and becoming withdrawn from life. Remember why you have started a business in the first place.
No business venture will be the same, but if you want to be in the top 20% of business owners who are successful, then it's important to be receptive and open to change. Versatility is the key to business success, be open to every challenge that's thrown your way and don't marry yourself to your business plan.
Alice Porter is a business blogger who aims to give advice to new and existing business owners and to raise awareness for the importance of having good air quality and correct ventilation system in the workplace