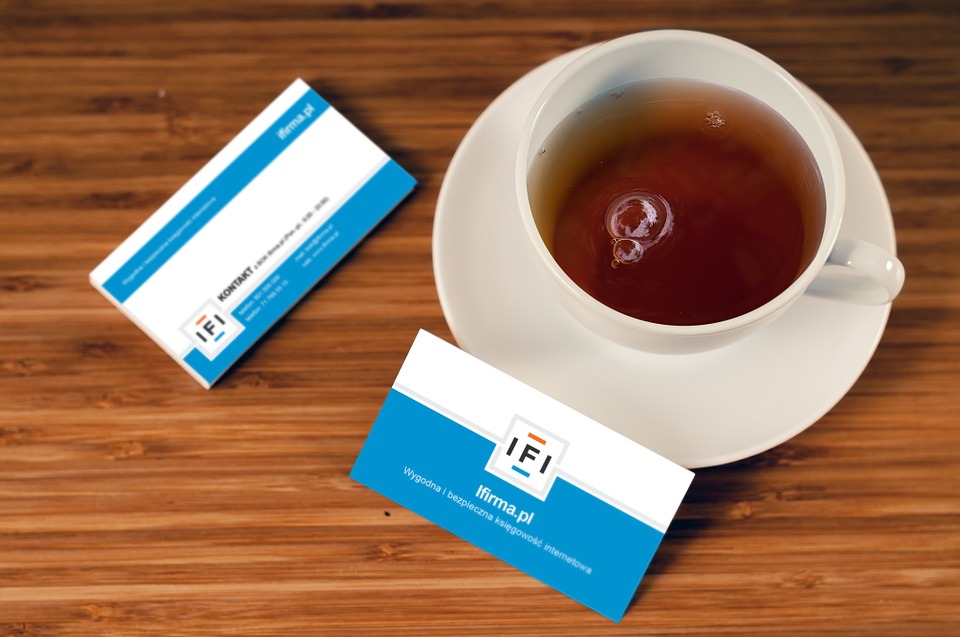 The market today is turning increasingly competitive. Thus, businesses have to compete to get the attention of the target audience. It all ultimately boils down to the perception of people that helps shape or break the fortunes and credibility of brands big and small alike. The toughest part is, the world has embraced digital and visuals now make a huge difference in a brand's appeal. So if you have never given attention to what your business logo is, now is an opportunity to have a rethink.
More importantly, visual touch points are growing in quantity and presence and they just can't be escaped at all. This is where the utility of logo stands as it represents your business like no other sign. So, the logo of your business should be such that it exudes confidence, builds trust, catches attention and above all, conveys right brand messages to the audience.
So, make sure that your business logo is designed in a way to win trust and credibility in the market and help the cause of the business. This is where you should be cautious about the designing of logo as a lot depends on it.
Read: 3 Marketing Mistakes Most Marketers Make and How to Avoid Them
Here are 7 things to consider when designing your business logo…
#1:  Aim to Show the Personality of the Business
Your logo should show the real personality of the business. It has to convey the real essence and USP, if possible. What your company does, or what it intends to doing, or how it is different from others, can be shown in the logo. Only an experienced business logo designer can help in this cause. You might want to check online to find a good designer or simply check around for a business logo designer near you.
#2: Understand the Target Audience     
Well before designing a logo, you have to understand it fully the benefits of being specific and being audience-oriented. If the logo does not take into account the client it's intended for, you then just can't expect to benefit much out of it. So, get a design with which your clients can relate to in true sense.
#3:  Look to Leave Behind Solid Visual Imprints
The logo you plan to design should leave behind solid visual imprints. Which means, it should have a strong aesthetic merit so that people can see it and it then lingers on in their memory for longer. The design should strike at the mind and senses to bring home the benefits.
#4: Lace Your Business Logo Design with Uniqueness 
Nobody would give a look to your logo if it's not unique or different from others. You can't just serve sameness and boring idea and hope to strike gold. Rather, your design must definitely be different from the competition, else, no impact would be made in this utterly crowded market for sure.
Read: Copy These Ideas to Start Making 6 Figures Online Every Month
#5: Be Simple, Prefer Minimalism    
All great business logo designs are simple with tones of minimalism. They are not seen indulging in being excessive with either color or typeface or messaging. They keep it simple yet focus on being creativity at the same time. After all, the logo will enter the market and your clients should be able to decode it easily.
#6: Focus on the Adaptability Quotient    
A good business logo is one that can be applied beyond the surfaces meant for corporate use only. Which means, the design should be such to get applied to anything clients or even the business wish it, including t-shirt, pen, caps, mugs, billboards etc. The size should be such to help it get placed on either small or big surfaces without losing the identity. Only then can you hope to reach to more people easily.
#7: Go for a Time-Neutral Logo  
Times change fast. What looks excited today may fade away soon. Only the real values stay for longer. So, you should keep this in mind while designing the logo. Don't stress too much on being with the time and rather try to for the vintage look. This is how designers can leverage a custom sign designer tool and churn out great designs.
Conclusion
Let me ask you a quick question: What does your business logo say about you? Can your clients see the uniqueness of what your products or services offer by mere looking at your design? Don't forget, when it comes to running a successful startup, it's not all about what you want but what your customers want.
If you don't have a business logo yet, it's time to get one. When you do that, bring it on to our community of excellent entrepreneurs, The Excellent Entrepreneurs' Network (TEEN) so that we can constructively criticize it and make recommendations. Over 7,000 entrepreneurs in our forum can't be wrong at the same time. So be assured you will get a good judgment.
This article is contributed by Akshay Sharma. He is a enthusiastic writer who loves to write about e-Commerce and related technology. He works with Product Designer Tool that specializes in t-shirt designer software and related products.