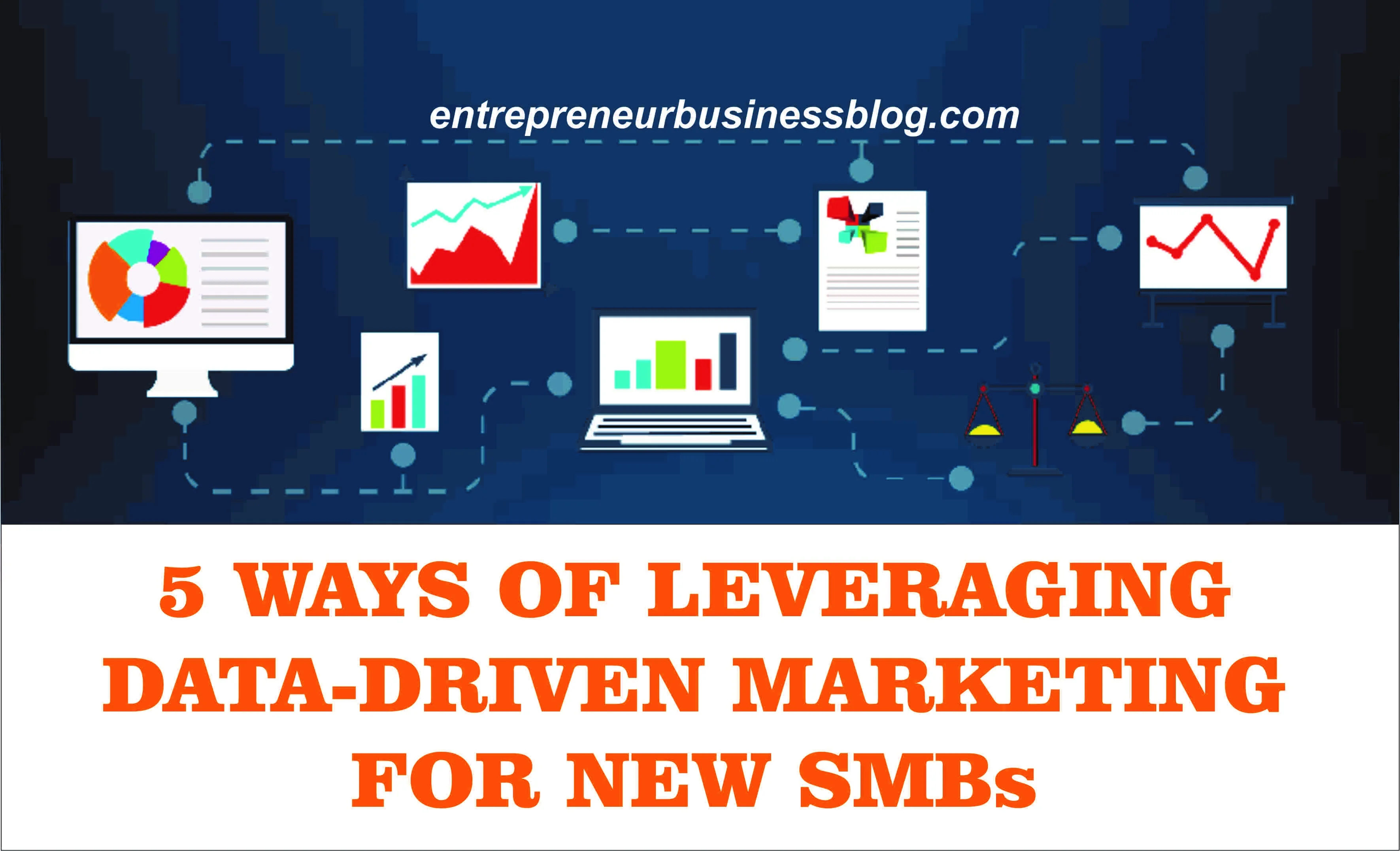 Regardless of your industry, data is king, hence why data-driven marketing is pivotal for corporations and SMBs alike. Data-driven marketing isn't just a buzzword; it's a trend that has taken over every sector of the business world. With data being in more abundance than ever, here are five methods for leveraging data-driven marketing for SMBs.
Be Selective with Your Data
Companies these days have way more data than they need. In 2015 alone, companies around the world accrued a total of 7.9 zettabytes of digital data. In another report by HubSpot, it was discovered that companies were spending a third of a 45-hour week on data-collecting tasks.
Not all data are created equal, and companies must be selective with which data sets they choose to use. Too many marketers collect data they don't need simply because their Business Intelligence (BI) tools are able to do so.
Determine your metrics and key performance indicators. This will help you identify data that is useful for your particular goals. Furthermore, your company should occasionally perform some digital house cleaning and purge the data warehouse of data that provides no value.
Also Read: Actionable Tips for Video Advertising on Facebook
Leverage 1st Party Data
1st party data is data you compiled internally. This means data collected from sources like your point-of-sales, invoice billing records, human resource department, and customer relationship management system. This data type is invaluable for the simple reason that competitors don't have access to it. This contrasts with third-party data, which is purchased from data vendors and is also available to the competition.
1st party data is especially useful for calculating customer lifetime value. This helps you understand the touchpoints that led to a sale and the amount of resources spent to acquire that conversion. The data also helps you gauge customer intent throughout the sales funnel cycle.
Sites that frequently show content recommendations, such as Amazon, use 1st party data to determine the best and relevant items based on customer browsing history and purchases.
Also Read: How to Use Company Credit Report to Grow a Sustainable Business
Consolidate the Data
Lack of data integration is a huge problem. Different data sets are often stored in multiple systems. To compound the problem, the existing data may be incomplete, outdated, or be inaccurate due to incorrect manual input.
Data is even fragmented within a single data set. A customer's behavioral data, for example, may be fragmented across social media, email, website visits, etc. All these data must be unified and be made available and updated in real time.
Most modern BI tools collect and store data in the cloud and consolidate it into an accessible format for the end user. SMBs are advised to invest in a third-party BI service with cloud storage, as opposed to reliance on in-house data warehouses.
In one report, marketers who consolidated their data reported more effective campaigns compared to marketers that relied on fragmented data.
Also Read: 3 Marketing Mistakes Most Startup Entrepreneurs Make and How to Avoid Them
Maintain High Quality Data
Even integrating data siloes together is of little use if the data is of poor quality. By poor, this means the data is riddled with inaccuracies. In an Experian report, 92% of businesses believed their data contained some inaccuracies. Poor quality data is essentially caused by data that is incorrect, incomplete, or outdated. This is almost always stemmed from human error, in which human personnel may input the wrong number, accidently duplicate data, or enter data into the wrong field. This is precisely why businesses are urged to move away from Excel, at least when it comes to data collection.
Most BI tools handle the data collection; it's all automated and doesn't require human input. Everything is computed by machine and presented in real time in the BI dashboard for easy reference. Automation prevents costly errors. It also saves time and resources since it doesn't require a staff member to spend hours updating an Excel sheet.
Also Read: 7 Common Mistakes that Can Ruin Your Online Business
Leverage Third-Party Data
The importance of 1st party data was discussed earlier and how it holds precedence over third-party data. However, this doesn't mean that the latter has no use. Third-party data, purchased from data vendors, can actually be quite useful when augmented with your primary 1st party data.
Third-party data contains insights and trends within the industry as a whole. This provides a framework from which you can compare company performance against how the industry is fairing on a state, national, or global scale. The information can be plugged into your BI system for a full visual report.
Third-party data is also quite segmented, with specific data sets regarding defining demographic factors, such as customer geolocation, lifestyle, and more. Data purchased from data vendors, in fact, is being increasingly used to create audience profiles for programmatic advertising, which is projected to account for 50% of digital ads by 2018.
Also Read: How to Make Internet Influencers to Promote Your Business for Free
Data-driven marketing is the present and the future. SMBs that want to get ahead need to pay attention to what their data is telling them. The information yields invaluable insights that can lead to educated and informed decision making.
This is a guest post written by Lucy Boyle. She's a Mother, a blogger and a freelance business consultant; currently a regular contributor to Allocable's blog. Follow her on Twitter @BoyleLucy2.