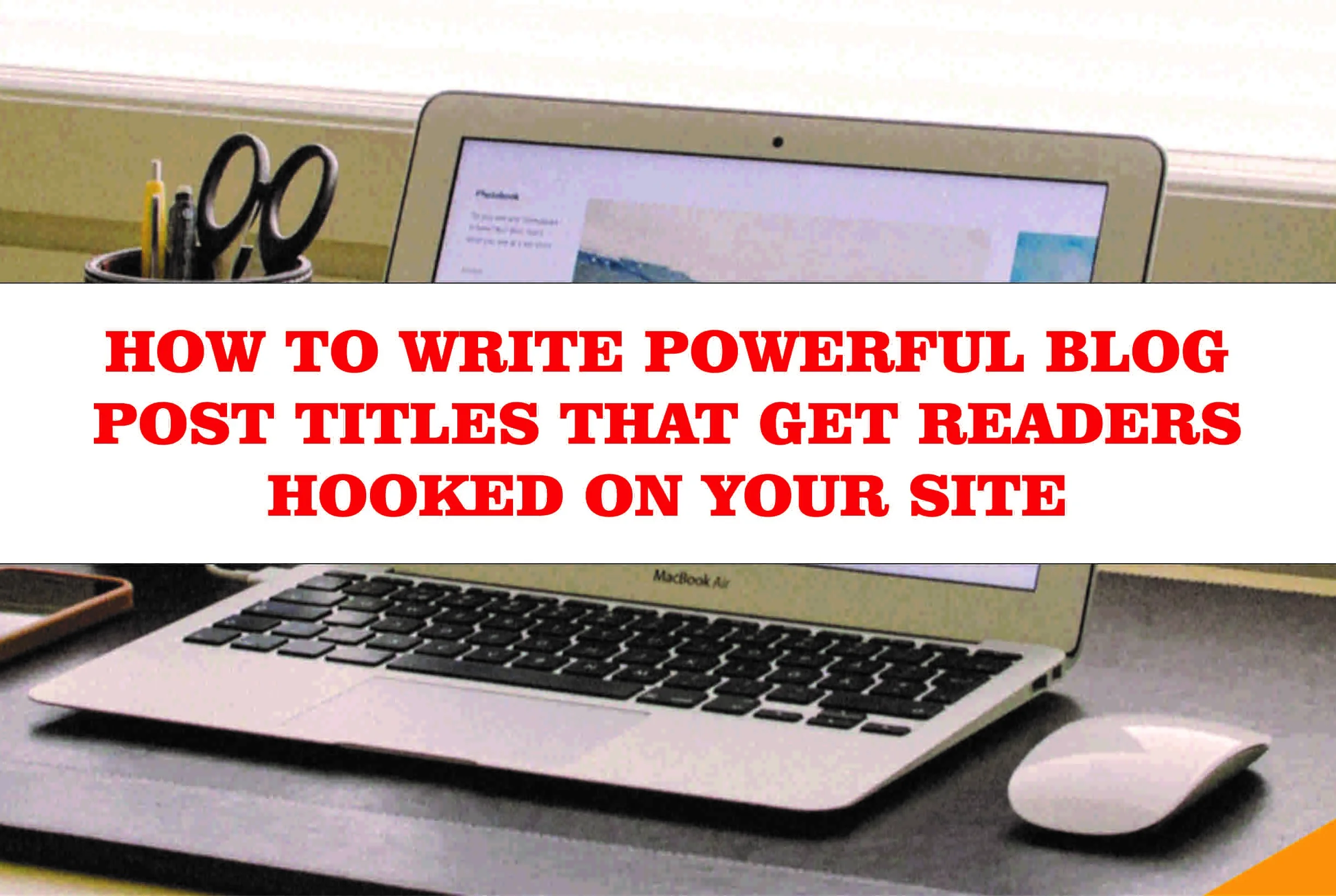 Updated 17/04/2021
Have you ever visited a blog that kept you clicking from one post to another in a way you feel you will lose an important industry secret if you don't read the next content?
Yes, it has happened to all of us and will continue to happen. In fact, anytime I'm on Neil Patel's or Zac Johnson's blogs I don't feel like closing the browser.
You know, why?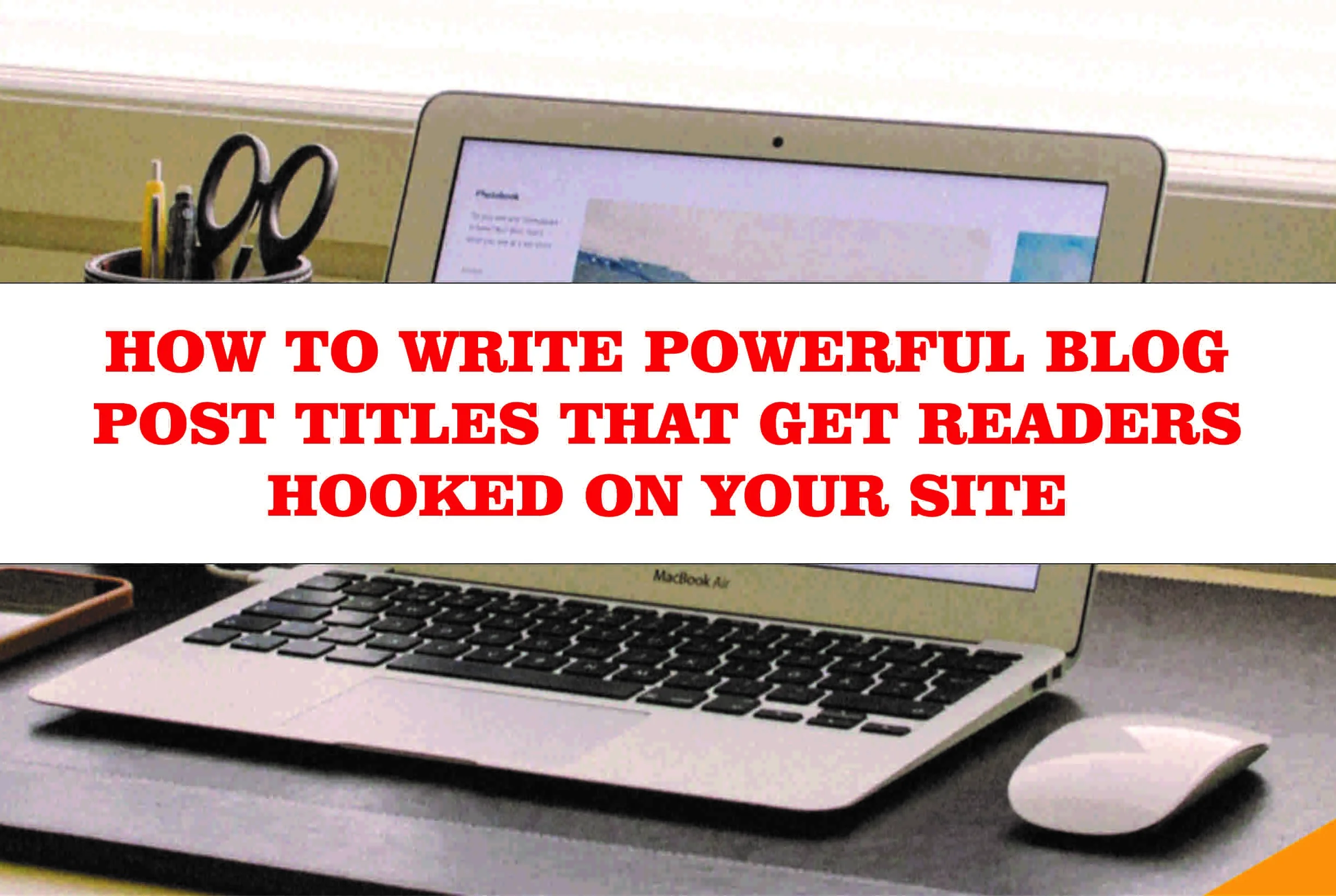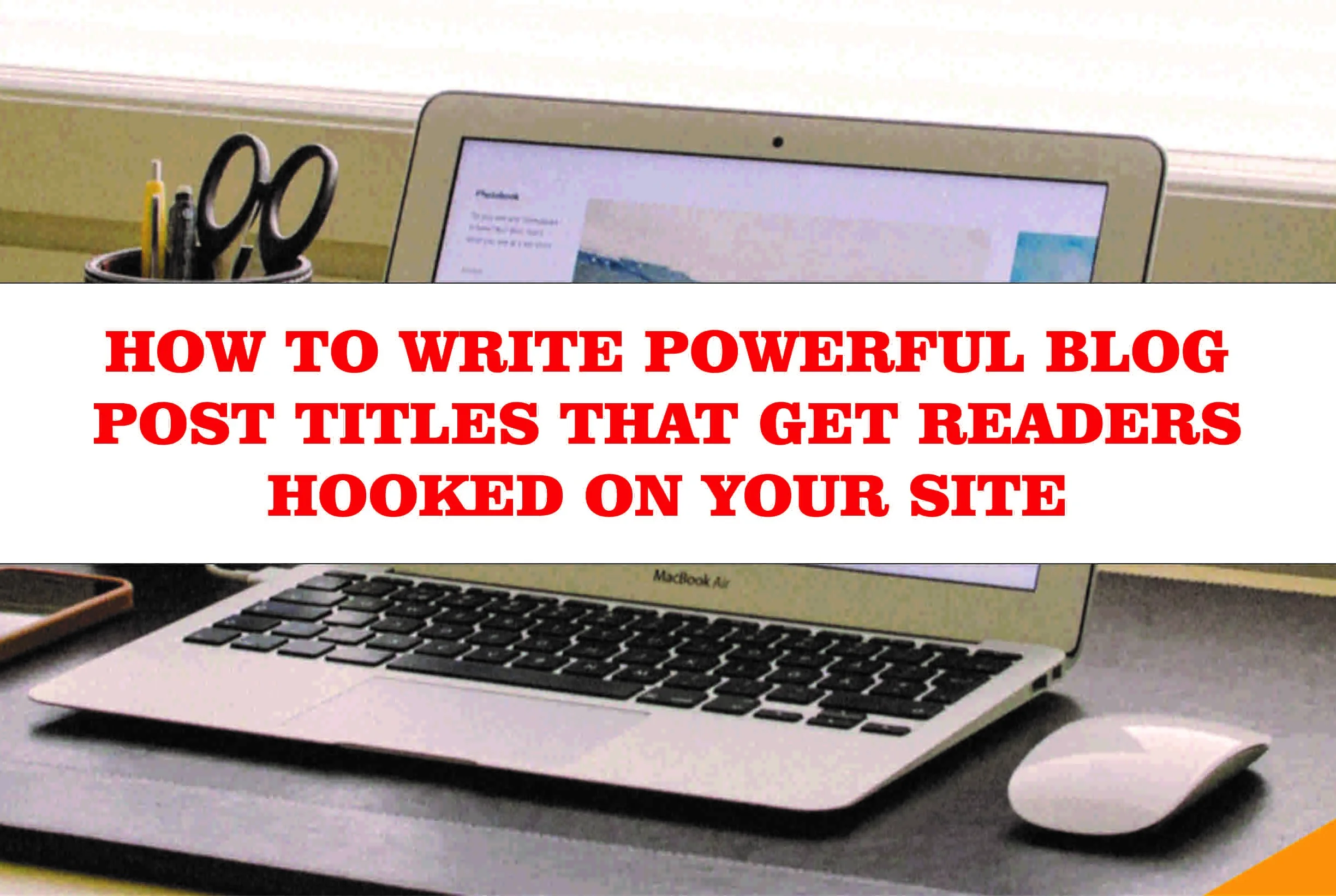 Their blog post titles are more than just a hook. They are so powerful at this craft that anyone who stumbles on their website or already on their email list will feel stupid not to click through.
What is a Blog Post Title?
A blog post title is otherwise known as the headline of a post. It has an H1 HTML tag and is often used by search engines to determine how well an article will perform on search engines when people are surfing the internet for related keywords.
The best blog post titles are the ones that capture the pain points of your target audience and introduces a topic that will make their lives better. Oftentimes, your sales page or email campaign can only convert to the extent of how captivating your headline is. Attention-grabbing headlines will always attract all the clicks.
According to a survey, on average, 80% of people only read the copy headlines while only 20% go on to read the content. So if your content must be read and shared, then you need to make it very compelling.
Good a thing, it doesn't require rocket science to start publishing content with powerful titles and headlines if you will pay rapt attention to what I'm about to teach you in this blog post.
Since I began blogging, one of the things I have given so much attention to master is how to title my post. As a reward, I get tons of traffic, more clients and positive reviews.
What I wouldn't like to do is to waste my energy, time and resources to create contents no one will desire read. These days, I have started helping other bloggers optimize their blog for SEO, most of which I start by tweaking their titles and headlines.
In order to help you get a full idea of what this post is in a glance, take a look at the table of content.
What You Will Learn:
Why You Need Great Blog Post Titles and Headlines
How to Structure a Blog Post Title to Receive Massive Social Sharing
Headline Mistakes You Should Avoid
Blog Post Title Ideas for Different Content Ideas You Can Copy Today
11 Blog Post Headlines You Can Copy Now
Why You Need Great Blog Post Titles and Headlines
Advertising legend David Ogilvy said,
When you have written your headline, you have spent eighty cents out of your dollar.
What does that tell you?
You have given out 80% of your chances of building a profitable blog business once you've written your headline.
Search Engine Optimization Purpose
Before deciding to develop content, the first thing I do is to go on Google search to know how well the topic is already performing and if there're top competitors already ranking on that particular keyword. And if I notice that the keyword I entered is too competitive, I resort to using the long tail keyword.
How does it work?
Simply make a search on Google search for the keyword(s) you would want a particular post to rank on and when it shows up, scroll down to the bottom of the page to see what's showing at the "Searches Related to…" for that very keyword.
People Don't Share What They Didn't Read (except in rare occasions)
A bit of the thing I learned in using content marketing to grow clients' businesses is that people don't share content they didn't read, that doesn't excite them and they don't find useful to their followers.
An understanding of this taught me exactly why most blog posts go viral while others don't. The more people read your content, the more chances that it will go viral.
Your Blog Post Titles and Headlines Are Proofs of Your Expertise
In case you've been paying less attention to what your blog post title is, stop it. A part of the ways prospects know who a professional online entrepreneur is, is based on the title and headline you give your content. This is very important, especially when writing a copy that is proven to sell. You don't need to mislead your readers to get them clicking on your posts a thousand times. Great headlines make it easy for you to nail your ideas in few words to your audience.
Your Headline Is Important in Moving Your Customers to the Point of Decision-Making
According to a research work conducted and published by MineWhat.com, 81% of retail shoppers and 94% of B2B shoppers do adequate online research before they buy. The reason is not far from the fact that they harbor the fear that they might be cheated on if they don't seek to know what others are already saying about your product or service.
When you use the right headlines, they make people stay longer on your site and at same time, people will find it easier to scan through your blog post.
How to Structure a Blog Post Title to Receive Massive Social Sharing
Take a Clue from the Questions Asked at Online Forums
When you browse through some of the questions and answers on sites like Quora, you will observe that there are questions that were not well answered or answered at all; responding to these questions with unique blog post titles will go a long way to helping you receive amazing social shares.
After you have provided your answer in the form of a blog post, you can reach out to the person that asked the question on Twitter and mention them in the tweet. I do this so often that nearly will I be in want of what to write.
Every of Your Blog Post Headlines Should Be an Answer to a Problem Your Customers Are Facing
I'm not the first person to write on this subject but one thing that is spectacular about this post is that I'm using it to address some of the outstanding challenges most bloggers are faced with.
As a coach, most of the blog posts I have published which went viral overnight without paid promotion were written with the intention to respond to questions my students were asking. (Here's one of them). You too can do this.
To start with, make a list of all the questions you've received from people in your niche, turn each of them into a blog post and it will amaze how great your new content will be.
Let's take for instance I want to respond to a question on how I create effective contents, I can choose to shoot my idea with any of these titles:
How to Create Effective Contents Your Readers Can't Ignore Even at the Expense of their Own Lives
How to Write Like a Pro Even If You Are Just Beginning Your Writing Career
45 Things to Write that Will Make People Keep Talking About Your Blog
What Watching Black Panther Can Teach You About Writing Great Contents
77 Hacks to Writing Jaw-Dropping Contents Every Single Time
What if you want to write a blog post that revolves around startup, marketing or investing? Here are blog post headlines you can copy and duplicate on your blog.
11 Startup Mistakes that Can Cripple Your Business
What Every Startup Entrepreneur Should Know about Building a Tech Business
7 Mistakes Bill Gates Don't Want Startups to Make
21 Marketing Hacks When You Are on a Low Budget
Marketing Gone Wrong: Where Every Billionaire is Losing It
Investing Mistakes Warren Buffett Wish He Never Made.
The list is endless. But I hope you got the idea of what I'm trying to say here?
Answer Complex Questions Wikipedia and Even Google Don't Have a Direct Answer to
If you think it's everything that Google and Wikipedia have direct answers to I want you to think again. There are so many things happening in your industry none has been careful enough to bring online, which if you do, will attract massive clicks to your blog.
Think about that for a moment.
Got an idea? Now write it down.
Keep Your Blog Post Headlines Simple
Whenever an opportunity to publish a new post comes up, bear in mind that you are writing for an audience, search engine and social. None of them should be neglected otherwise your content will never get noticed.
In order to fully incorporate them, you must keep your title as simple as possible. It shouldn't be too long (like you were reading a novel) or too short. Word length of 8 – to – 14 guarantees more readability, character length of less than 130 will receive more social shares and if you can sell it in less than 70 characters, the search engine will be very friendly enough to display all of it when someone makes a keyword search related to it.
Mastering the word length and character of your title will ultimately give you an edge in selling on social media.
Use Free Tools that Shows Exactly the Most Common Questions People Are Asking in a Particular Keyword
If you've been wondering the kind of questions your audience are asking on a particular keyword, I recommend that you go through these links:
Keywordtools.io
Answerthepublic.com
After you've found that, the next big thing you have to do is to craft 5 catchy titles and vote in the best one that addresses the question.
Headlines Mistakes You Should Avoid
Don't abbreviate even a single word in your title (for instance, "&' for "And")
Don't promise more than what you are capable of offering just because you want people to click on your title. Do it and their trust and loyalty for your brand are lost.
Your post headlines and title should be grammatically correct
Blog Post Title Ideas for Different Content Ideas You Can Copy Today
If you have a good content, you will need a great title to sell it. Otherwise none will ever get to know how great your content is.
Before publishing any content on this blog or those of my clients who I work with as a freelance writer, what I do is to list out at least 5 blog post title ideas I think will be more SEO-friendly and request that my team and friends who I trust their reviews should vote for the best. Whichever one wins it takes it.
You too can do same for every blog or opt-in headline you want to craft.
Let's say you want to write a blog post intended to help you sell your network marketing course, you can choose from any of these titles:
How to Get Downliners Fast in Your Network Marketing Business without Talking to Anyone
How to Know the Best Network Marketing Products to Promote that Will Double Your Income Overnight
92 Things You Need to Do Today If You Want to Grow Your Network Marketing Business at the Flip of the Finger
What if you are a writer who wants to grab the attention of newbie writers to buy your course?
You can go with any of this:
How to Make 6 Digit Figures Income as a Freelance Writer in [insert the country you are targeting]
How to Make Your Clients Beg You to Raise Your Writing Fee
[Sounds impossible, right? But it is possible, especially when they are competing for your attention. The highest bidder wouldn't want you to write for someone else].
72 Ways to Make Money as a Writer in Canada Most People Still Haven't Heard about.
I can go on and on to mention amazing blog post titles that will make your content shared thousand times overnight. The list is just endless.
Conclusion
If people are not reading your post, your bounce rate is increasing and your AdSense earning and affiliate products are not selling well, check your titles and headlines. Did any of the title ideas mentioned in this blog post excite you? Let me know in the comment box.