Today in our usual interview series where we interact with entrepreneurs who are trailing the blaze, we have on our platform, Tiffany Simpson. She's one of the most dynamic female digital marketer the world ever produce. In this interview, she shared lots of ideas of the 21st century every entrepreneur need to have and a part of her life story.
We do hope you will enjoy it.
EBB Intelligence: Who would you say Tiffany Simpson is?
Tiffany: I am a Digital Media Consultant. I am experienced in helping individuals design their dream life and business with the use of digital media and automation.
EBB Intelligence: What was growing up like?
Tiffany: For the most part, I had a normal child-hood. I grew up in the small country of Belize. I am the older sibling. I was brought up in a Christian home. My dad is a pastor, just like Emenike Emmanuel's Dad is also a Pastor. So most of my childhood was spent in church and ministry. I am also a musician. Both my parents and younger brother are musicians as well. So a great deal of my life is revolved around music.
Growing up, I was part of a gospel band along with my brother and other child-hood friends. It was a great experience. We always had a lot of activities.
In school I studied Science with a Major in Math and Physics. Once I graduated from college I started my own business, mainly because I could not get a job anywhere.
EBB Intelligence: We learned your son suffered autism. How did you manage that condition being a single mother?
Tiffany: It was very challenging. I did not know that he was autistic at first. It was a family friend, who has two children with autism who advised me to see the doctor because (based on his experience) my son exhibited some of the symptoms.
Once I learned what autism was, I was a bit hesitant to see the doctor, because once I had a diagnosis, it was something I would have to live with. I was not yet ready to face reality, that my son might be autistic.
At this time he was already 3 years old and was not speaking. He was still babbling like a baby. I wanted to believe he had a "tied-tongue". But in time, that theory did not seem logical since he was not saying words.
Because he was unable to explain himself, he threw wild tantrums out of frustration. I knew I needed to do something to help him. So I decided to take my son to the doctor. This was about 2 weeks after the family friend had advised me to do so. The doctor confirmed that he was in fact autistic. The exact diagnosis was Aperger's syndrome.
The doctor told me all the things that would go wrong and all the things I should expect. He never offered a solution. I felt sad, because I went there thinking I would be able to help my son. But was made to believe that a solution for his condition was not even possible.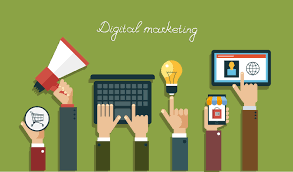 EBB Intelligence: What would you say was the turning point of your life?
Tiffany: After my son was diagnosed with autism, I had to look a little bit closer at my life and where I was going. It was very challenging juggling business as a single mother. At the time I had a publishing company with my brother that we had started the year before. It was just starting up.
It was for the first time that I questioned my journey as an entrepreneur. I started to wonder if I should throw in the towel and get a job… you know, something more "secure" for me and my son.
I pondered for a few weeks about what I should do. Even if I got a job, the doctor made it clear there was no cure, and I wanted to help my son. I didn't want him to go through life frustrated and angry because he could not communicate.
Then one day I asked God to show me where to apply my faith. I was observing my son one afternoon, he was trying to tell me something. He sat there on the bed and said all the words he knew. As if he was trying to make a conversation. One of the things I noticed was that he was opening and closing his mouth to say the words, but his lips were not moving. I had the idea to use the camera on my cell phone and recorded my mouth while saying his name and other words he should have been saying at his age. He would sit for hours watching the videos I created while mimicking the wound and lip movements in the video.
But once he started school. I realize that he did not process the entire questions he was asked. Only words in the sentence. For instance, if someone asked him for the name of his school, he would say his name. So I taught myself to create computer games and mobile apps to help him understand the variations in sentence structure. We had outgrown the cell phone video solution.
And that is how I learned how to help others design digital media solutions to improve their life and business.
EBB Intelligence: Compare traditional marketing to digital marketing. And when do you think digital marketing will totally displace traditional marketing?
Tiffany: Traditional advertising is very invasive. People do not like being sold to, but they love to buy.
Digital marketing strategy is designed to deliver what users want in the way and form they like.
Digital marketing may completely displace traditional marketing in the next 5 to 10 years.
EBB Intelligence: Why do most entrepreneurs struggle when it comes to using digital media to promote their brand?
Tiffany: One of the primary reasons entrepreneurs struggle with digital marketing is because they have not defined their customer profile. So they are marketing to consumers who are not interested in their product or service. One of the most important steps to creating a successful digital marketing strategy is to define your buyer persona. You can create your ideal buyer profile based on data you collect and analyse through market research. You can gather this information via open surveys, social media channels and email marketing. With a well-defined customer persona, you can create better content, ads and social media programs and outreach.
EBB Intelligence: What are the digital marketing tools you think every online entrepreneur should be using in 2017 to growth hack their brand?
Tiffany: I think that entrepreneurs should focus on content marketing. The most effective marketing strategy is story telling. Customers love when the products and services are tailored to suit their needs. This also includes the marketing content that they receive from you through various channels. This means that you should be able to identify their pain and offer a solution in an authoritative manner. You can use services like Outbrain.com to sponsor your stories. Do not rely on organic traffic alone to expand your reach.
EBB Intelligence: Will there be boom in digital marketing in 2017? And how can online entrepreneurs position themselves to benefit from it?
Tiffany: Yes. According to eMarketer's latest research report, total digital ads spending will surpass television ads for the first time in 2017. It is clear that companies will invest more in digital media and online marketing. This also means that you as a business owner will need to optimize your digital marketing efforts to ensure that your campaigns will perform well despite the online clutter. Some ways that entrepreneurs can better position their digital marketing campaign for success is to:
• Adopt A Data-Driven Strategy – Define your customer profile via surveys, social media channels and email marketing.
• Shift From Producing Quality Content to Engaging Content – Learn to create the type of content that people will like and share with their network. Refine your content based on your audience feedback to create the most engaging content.
• Develop Visuals for Your Business – Use images and videos to convey your story to prospects. Images and videos have their own index on Google and on YouTube and offers your business more exposure.
• Personalize Your Marketing Campaign – This means that you should be able to identify with your audience's pain and offer a solution in an authoritative manner.
• Focus on Mobile – Just imagine, around 80% of internet users own a smartphone. Naturally these users will gravitate to something that is personalized to suit mobile interactions. This could be an app or content suited for mobile features.
EBB Intelligence: What's your advice to female and young entrepreneurs desirous to achieve your level of success?
Tiffany: It is very important that we have a vision and a mission statement for our personal life and for our business. These statements define who we are, what we want to accomplish and why we want to accomplish these things. A vision and mission statement serves not only to define our goals but act as a guideline for our day to day activities in reaching these goals.
Do you currently have a mission statement for your life and business? If so, do these goals help to produce your vision? If I were to meet you five years from now and asked you: "What do you do?" What would you want that response to be? Now go ahead and live that dream. The biggest challenge entrepreneurs are faced with is learning to say no. When you are just starting out in business, and you are new to entrepreneurship and you believe that being a people-pleaser is the quickest and surest way forward… it becomes difficult to say no. However, saying yes to every "opportunity" can cost you your happiness.
You can connect with Tiffany Simpson
Website: TiffanySimpson.com
Social Media:
Facebook: www.facebook.com/TiffanySimps0n
Twitter: www.twitter.com/DigitalMediaCEO
Linkedin: www.linkedin.com/in/tiffanysimpson
ATTENTION!
Do you want to become a professional freelance writer who makes as much as 6 digit figures income writing online and offline? Join us in our ongoing freelance writing coaching class now. Click on the image below to know more.