Plagiarism is a common crime nowadays, and somehow the impunity and leniency that exists have proliferated the rise of plagiarized content everywhere on the internet today. You may be a struggling startup that wants content that is trending and viral but most importantly, unique. However, you are probably torn between making a fresh content, which you fear will flop, or a trendy topic, which is most likely a copycat.
Now the problem is how can you make your business blog free from plagiarized content?
Before discovering the ways on how to do just that, you must know first why your business blog should be plagiarism-free and how it can affect your online visibility.
Why Bother To Be Unique?
Source: Pixbay
There's a very little recognition to being unique nowadays; almost everyone piggybacks on someone else' content, especially those who are recognized as "authority" sites. If you are a blog owner wanting to get into Google's first page, you might be tempted to copycat these authority sites as well, just like anyone else in your niche does.
But Google, the most commonly used search engine globally, isn't going to let copycats squeeze through their search results. In fact, Google has been very adamant and created an algorithm update just for plagiarism and other DMCA (Digital Millennium Copyright Act) violations. In case you didn't know, Google launched Pirate, an algorithm update in answer to the said DMCA violations.
DMCA covers all web-related or digitally inclined content that is not covered by the Copyrights Act, and it has some corresponding punishment when violated. No, you don't have to get to the point of getting an intellectual property rights lawyer, the information is at your fingertips.
Related: Top 5 Unavoidable Tasks to Take Care of After Launching Your Site (Ignore Them At Your Own Risk)
The Google Pirate Update is said to have greatly impacted piracy sites that stream movies and music, but it also covers content that is posted on blogs and pretty much everything that is on the internet. The reason why it is important to have unique articles is simply that it is a rule of thumb in SEO and PageRank.
If you are looking to increase your online visibility, you should be able to have a consistent update on your blog posts; that is also one of the greatest factors that affect how Google's algorithm would rank you in the search results of related keywords you have used or on your niche.
If Google's algorithm finds that you have a duplicated content elsewhere, it will automatically demote your ranking in the search results, or worse, you might never be found in organic or paid searches forever unless you find a valid reason why they should lift the penalty up.
Aside from this, if in case Google's Pirate couldn't see you robotically, someone else can report you directly to Google by simply filling up a form Google has provided online. If there is a valid claim, Google will send you a notification or "cease and desist" order to either tear down the said page, if not remove your copycat site altogether. All your efforts are thrown to waste.
If you fear that otherwise, someone else will copy your content, there are several ways you can track plagiarism online. There are tools such as headline trackers, Google Alerts and countless more online. You can also search other search engines such as Bing, Yahoo, AOL, YouTube, Facebook (yes it's a search engine!), etc. for you to counter check them as well. Your content can also be copied somewhere else on the internet.
Related: 7 Common Mistakes That Can Ruin Your Online Business
How to Be Plagiarism- Free
There are so many ways you can avoid plagiarism. It's not just a matter of interest; it is all about your willingness and commitment to creating meaningful and fresh blog posts that are helpful to your readers or subscribers. Here are a few ways to be free from plagiarizing your content:
Research the Newest Trend on Your Niche
You have to commit time to research. As a blog owner, you have the responsibility to research topics that are fresh and hot. As mentioned earlier, this is also one way for you to improve your visibility online because Google and other search engines, like content that is fresh.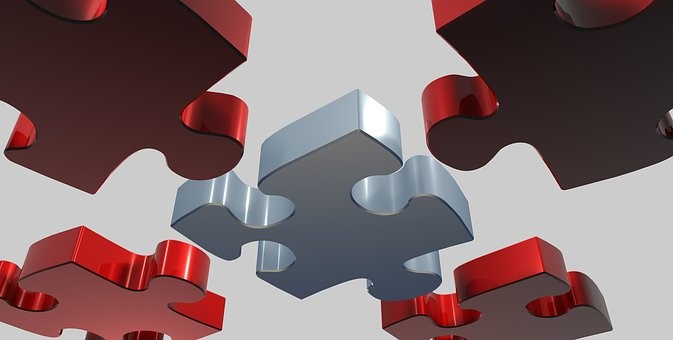 Source: Pixabay
Research Topic According to Your Location
Research what's trending on your location, through this you can write content that is targeted geographically, if you are aiming to increase your local reach, then this is one of the best ways to go. Being able to write for local trends can also drive traffic not only to your site but also to your local stores. If you have local stores, then you can target your articles to your neighbors.
Write about Any Hot News, Political, Entertainment or Not
Writing news can be very tedious especially if you are not used to, but you can use local or global news now and then when creating articles. Writing news is also one way for you to drive online visibility as searches are mostly about trending global news. If you can find a specific angle that can help you relate the news to your business or niche, then that's perfect!
Research Related Niche and Look for Gaps in their Content
This is probably a difficult thing to do but one of the most productive content you will ever make. Writing about content gaps will help you create fresh topics, curate new ideas that are helpful and produce something that everyone is probably looking for. Look at what your competitors have written and stand out.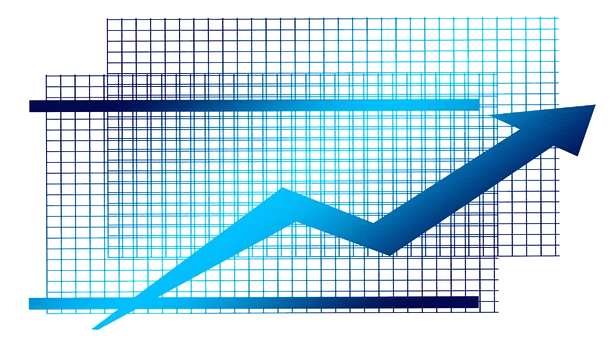 Source: Pixabay
Talk about Your Experiences
Your personal experiences will for sure as unique as your fingerprints, so talk about your insights during that particular experience. Most of the people connect better through narratives and personal experiences, so writing about your personal experiences can be very helpful in driving more traffic.
Conclusion
Creating original content for your business blog regularly can be very challenging, especially if you don't have a team big enough to cater the need, or if it is just you a one-man team for now. But if you aim to get better page ranking, then this is the way to go.
Like Bill Gates, himself said, "Content is king."
ATTENTION!
Do you want to become a professional freelance writer who makes as much as 6 digit figures income writing online and offline? Join us in our ongoing freelance writing coaching class now. Click on the image below to know more.