There is no reason to beat around the bush: Launching a startup is a daunting task. Nearly 90% of all startups eventually go under, and a large number of them experience demise within the first five years. You could say that their mistakes are just as important as the success of the remaining 10%.
This hard and bleak truth prescribes caution and calls for due diligence. Cash flow problems are the grim reapers of these small businesses, their top killer in the world. That is how lifelong dreams and grand visions easily turn into financial nightmare.
Crunching Numbers
Business is a game of numbers. Among the most dreaded menaces that plague entrepreneurs are expenditures, especially those that lurk in the shadow of our negligence. Interestingly enough, the majority of startup funds (around 82%) comes from personal savings, family or friends. This is a double-edged sword because in most instances the unpredicted expenses easily blow the whole budget.
Setting aside a huge amount is not an option for many people, and they turn to debts, paying hefty interest rates. In such an unfavorable climate, one must realize that ballpark figures do not cut it. One must factor in hidden costs from day one, mainly in the phase of drafting a business plan. First off, notice that there are fixed and variable costs: They both tend to add up, so even if they appear small at first, they are capable of reaching humongous scale.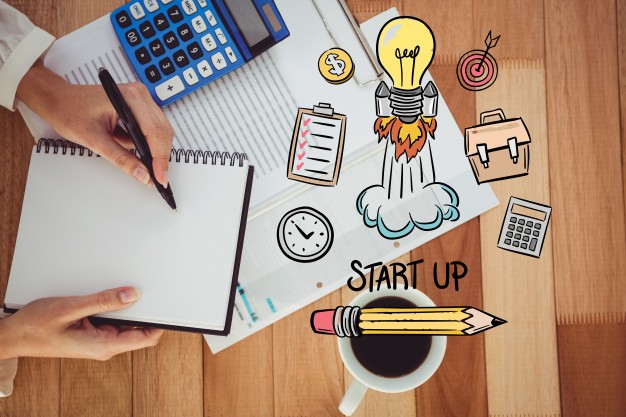 What is more, even costs that seem like a no-brainer are associated with the possibility of pouring money down the drain. For example, it goes without saying that the premises and equipment constitute a large portion of expenses. And although they fall under the category of fixed costs, many people forget that they also face you with maintenance and repair expenditures as well as utilities and administrative costs.
Sure Bet
Insurance may not be the top priority when making business baby steps, but it pays off to take it up early on. Regardless of the jurisdiction, it usually covers the very company, its liabilities, and workers. Now, there is a wide range of business insurances, including newer concepts like cyber insurance, and it is a good idea to consult an expert on the topic. Bear in mind that accidents do happen, and that property insurance prevents the disaster from laying waste on your finances.
On the other hand, those who are worried about customers suing them may opt for liability insurance. Of course, it is preferable not to end up in this position, which could tarnish the reputation. This kind of damage is tricky to assess, but its consequences are alarmingly tangible. This brings us to another point: There are many rules of the business game that ensure fairness, customer protection, and deal completion.
Breaking them bring forth increased expenditures. Take the example of the performance bond, an instrument tied to many contracts, which costs a small fraction of the total. Think of it as a guarantee provided by the bonding company that the contracts will be fulfilled. And in case the jobs specified by them are not carried out, they may be put out to bid. This is a valuable lesson to always pull your weight and do things by the book.
In the Clear
Another major expenditure is talent acquisition, and it also has a hidden area of background checks, advertising, third party fees, hardware, software, benefits, referrals, etc. Furthermore, one must handle taxes, personal and industry association fees, permits, and licenses. Many entrepreneurs decide to hire lawyers and tax professionals when setting up a company, but the problem with this is that the legal costs for a startup can range anywhere from $2,000 to $20,000.
Similarly, some businessmen seek professionals to apply for permits and licenses. Therefore, it is clear that for those who are yet to learn the ropes, starting a business is more costly than expected. In addition, securing copyright and trademarks is also an important piece of the puzzle, and it can add fuel to the fire of money shortage. At last, those who mean to establish an online presence have to pay for domains and websites. The list goes on and involves expenditures that require businessmen to cover all the bases.
Do Not Be Out in the Cold
As cold as statistics about startups' fizzle are, they should not discourage new entrepreneurs. On the contrary, they are a wake-up call for those who really mean business. You may not possess a crystal ball, but you do have your diligence and tools of the trade at your disposal.
Do not neglect the fact that small, but recurring expenses can eat a big chunk of your budget. You cannot just go with the flow, not if it leads you underwater. Remember that thorough planning and accounting are the best means of minimizing the economic vulnerability and come up roses in the business arena.
ATTENTION!
Do you want to become a professional freelance writer who makes as much as 6 digit figures income writing online and offline? Join us in our ongoing freelance writing coaching class now. Click on the image below to know more.