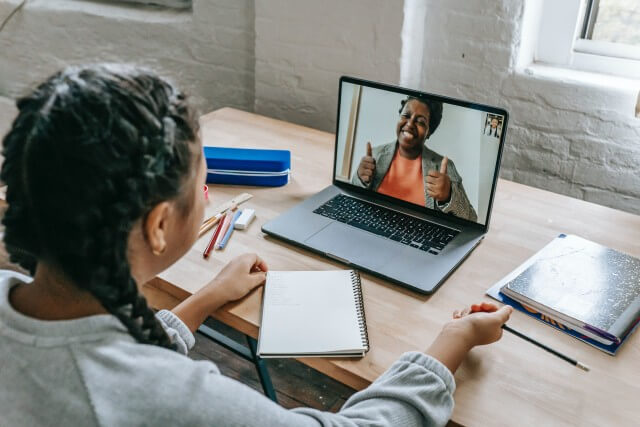 Are you looking for where to take online courses at a discounted rate? Platforms like Udemy and Coursera readily come to mind because they are some of the best online course platforms. But they are not the only ones out there. As you will discover in this article, there are many other platforms where you can take a course or courses on your preferred subject.
The goal of this article is to direct you to some of the websites for online courses. On these platforms, you can spend lower costs and get quality courses.
1. Udemy
Udemy has built a reputation as one of the leading platforms for taking different courses online. With as low as $20, you can afford to take a course on Udemy.
That is not all. Udemy is also good at making offers. For example, it gives discounts on a wide range of courses during special online events, such as Cyber Monday, when you can get tech-related courses for a discount.
Udemy also offers promo codes, Christmas Sales offers, and offers discounts during Black Friday. Even if you don't get to use any of those offers, rest assured that you can afford to pay for one of the courses.
2. LinkedIn Learning
LinkedIn is popular for being the most popular social media platform for professionals. The other day, we discussed how to make money from LinkedIn. Career-minded personalities from different walks of life leverage the platform to share insights about their industries, build quality connections and expand their work experience by getting new gigs.
LinkedIn has also come up with an initiative called LinkedIn Learning. This is the dedicated online learning platform of the site. You can seize this opportunity to take and immerse yourself in different personal development and career-related courses. The icing on the cake is that you may be able to get access to those online courses for free.
LinkedIn Learning can be accessed for free for a month, after which you need to upgrade to the premium plan to access other courses.
Also Read:
3. Coursera
Coursera is one of the online learning platforms that offer courses at subsidized rates. With as low as $29, you can take individual courses. But if you have some money to spare, consider enrolling for specialized courses that cost between $39 and $99.
Worthy of mentioning is that Coursera has loads of free online courses. Therefore, if you don't have some money to spare or you want to get a feel of the course quality, you can take any of these free online classes. However, you may be unable to get certification for those courses.
It is exciting to note that Coursera is one of the websites for online courses where top universities in the world list some of their courses. The University of Pennsylvania, Stanford University, University of California, and Princeton University are some of the universities with their courses listed on Coursera.
4. Harvard Online
Have you always wished to study at Harvard University? Well, you may not be studying full-time, but there is an opportunity to take a course from the institution. The Harvard Online platform is meant for people who are interested in taking Harvard free online courses.
In addition to the free courses, you get access to a plethora of subjects, such as Data Science, Religious Studies, and Game Development.
5. edX
edX is one of the popular Massive Online Open Courses (MOOC) platforms, which means that a majority of the courses are free. edX was established as a result of the collaboration between MIT and Harvard University.
Course categories available on the website include:
Marketing
Computer Science
Psychology
As much as most of the courses are free, you are required to pay some money to enroll for the online Master's degrees.
6. Codeacademy
Love to code, but not financially-buoyant to get a developer course? Consider signing up on Codeacademy. It is one of the online courses platforms where you get to learn coding without breaking a bank.
7. Class Central
Class Central is an online course aggregator platform, meaning that it sources online courses from other platforms. The partnering platforms include Coursera and edX.
You may be able to take a free online course on the site, including having access to courses from some selected Ivy League institutions.
Also Read:
8. Masterclass
Masterclass is an online on-demand course platform, offering the learners an opportunity to learn relevant skills from different professionals. The course fee is relatively affordable and comes with different certifications, such as Online Masters.
9. University of the People
The University of the People (UoPeople) is reputed to be one of the leading online tuition-free institutions in the world. Students may be able to enroll in Bachelor's degree programs and learn from anywhere they are in the world. You can advance your business career with an MBA from this institution of learning.
10. ALISON
Advance Learning Interactive System Online (ALISON) is an online platform for online courses. One of the amazing things about the platform is that it does not only target learners. Both professionals and learners can enroll in any of the courses.
Some of the course categories on the platform include:
Entrepreneurship
Humanities
Conclusion: Start Taking Online Courses
Are online courses worth it? Yes, they do. These courses help you learn in-demand skills, expand your knowledge base and acquire more helpful certifications – all from the comfort of your home. Enroll in one or more courses on any of the websites on the list. Always look for valuable courses, spend more money if need be, and be committed to learning all that the course has to offer.